The most popular and notable marketing stories from Vanderbilt Business for the academic year
As another school year comes to a close, we're looking back on the best stories of the past academic year over the next few days. Our series continues with a look at the world of Vanderbilt marketing for MBAs and Master of Marketing students.
Second Annual Brand Symposium Introduces Students to Brand Management
Alumni from General Mills, Frito-Lay, and Procter & Gamble discussed how to break into brand management, with or without prior experience.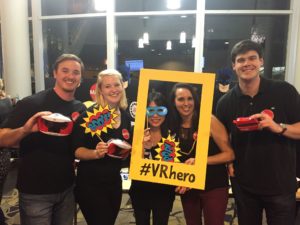 How I Got the Job: Matt Gorella (MBA'18), Associate Brand Manager, E&J Gallo Winery
The former college football player explains how he went from growing up on a vineyard to working for one of the world's largest wineries.
No Summer Internships? No Problem — Master of Marketing Alum Lands Job at Mars Petcare
Paul Kendall (MMark'17) earned a job at one of the largest private companies in the nation thanks to his masters degree.
Consumers on a Quest for "the Best" Are More Likely to Behave Immorally
New Research from Kelly Goldsmith identifies a relationship between immoral behavior, scarcity, and the "maximizing mindset."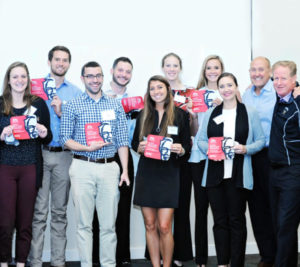 BrandWeek Project Spotlight: AJS Inc. and KFC
Teams leverage social media to strategize how to boost job applications at KFC.
Photo Essay: Marketing Madness 2017
Students created promotional booths for major brands including Mars, Hanes, Mattel, and more at the annual Closing Bell event.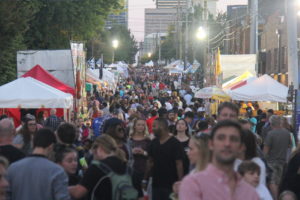 Master of Marketing Students Investigate the Economic Impact of Nashville Oktoberfest
Master of Marketing students worked with an event marketing firm to conduct an impact study of Nashville's longest-running festival.
Announcing the Launch of The Vanderbilt Marketing Hub
New website showcases the faculty, student, and alumni resources of marketing at Vanderbilt.
Staying on Top of Marketing Research Trends with the Marketing Summit
Five professors spoke on consumer behavior topics ranging from cell phone use to thinking about mortality at the day-long event.
Want to learn more about Marketing at Vanderbilt Business? Visit our MBA program page or our Master of Marketing program page.