Ready to launch a career in operations? Here's how an MBA can help
By Kara Sherrer
For MBA candidates constantly striving to improve the processes around them, an operations career can be quite appealing. For those who haven't worked in the function before, getting an MBA is a great way to pivot into a career in operations and gain the cross-functional knowledge necessary to succeed in such a role.
Sandy Kinnett, Senior Associate Director and Coach at Vanderbilt Business' Career Management Center, talked with us about what potential business school students should know about switching into operations:
Many types of roles are available when switching into operations
Before they do anything else, students interested in a career in operations need to figure out what type of role they want, which can fall into several categories: external consulting, healthcare, or direct operations. Direct operations roles can also take several forms, including internal consulting, leadership development programs (LDP), and specific environments such as supply chain or fulfillment centers. Kinnett asks students, "do you want to be within a certain industry, like consulting or healthcare, or do you want to go work for a large company?"
You won't work in isolation
"Operations is highly cross-functional," Kinnett says, so operations employees must know how the different parts of an organization come together and be able to work across these different functions. After all, process improvements usually require changes among multiple functions or departments, and operations employees are often responsible for leading that change. Investing yourself in the core curriculum will help you understand other functions and ultimately succeed in an operations role.
Get experience on your resume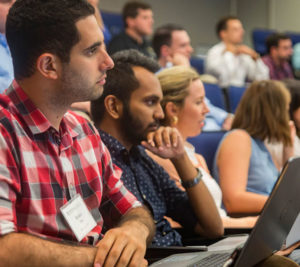 Once you've decided on a recruiting focus, it's time to get experience. Project work, internships, case competitions, clubs, and, of course, the b-school curriculum are all ways to demonstrate your interest and help you stand out among other applicants. "You can set yourself apart by showing you took the initiative to actually pursue that field," Kinnett says.
Draw on your past experience
Look back on your past work and think of instances when you demonstrated a desire to improve outcomes or processes — and then actually led that change. "Without a highly effective implementation, that process change doesn't happen," Kinnett points out.  "(The interviewer will want to know): How did you implement it, and what are the ramifications of that?…What experiences have you had in your past that are transferable?"
Big data management is important for switching into operations
Knowing how to analyze and make recommendations based on data is critical for operations roles. Whether you're working in spreadsheets or major databases such as SQL and Access, employers are looking for this kind of knowledge. "(Data) can definitely set you apart, if you already have that type of experience," Kinnett says.
Familiarize yourself with the language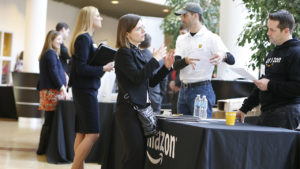 Beyond big data, knowing the various popular process improvement and lean management approaches — including Kaizen and Lean Six Sigma — will also give you a leg up in the recruiting process. "Not necessarily earning the certifications, but understanding what they are, (is really helpful)," Kinnett says.
Know what companies are looking for
Unlike some other functions, there's no standard title for MBA operations roles, and not all of them will have "operations" in the title. You may have to carefully comb through postings to figure out if the role is what you're actually looking for, especially if you're applying across industries. "Actually looking at job descriptions can be hugely important," Kinnett says. "A healthcare company talks about operationalizing their procurement side differently than a financial services company talks about it."