Join us Wednesday, October 16th to hear Marty Makary M.D., M.P.H New York Times bestselling author, Johns Hopkins surgeon, and Professor of Health Policy and Vanderbilt Business's own Larry Van Horn, a leading expert in healthcare management and economics, discuss the quality and appropriateness in health care.
On September 10th, Dr. Marty Makary's book "The Price We Pay" hit the shelves. Dr. Makary has been at the forefront of the national conversation around quality and appropriateness in health care.  His current work extends his evaluation to pricing and money flows in health care.  Larry and Marty will have a fireside chat discussing their shared interests and perspectives around health care prices leading up to President Trump's June 24th Executive Order on Price Transparency.
Wednesday, October 16th, 2019
5:30 - 6:00 pm: Welcome drinks and mingling
6:00 - 7:00 pm: Speaker Series Talk
7:00 -  7:30 pm: Reception
The event will be held in Wilson Hall 126.


Complimentary parking is available at Terrace Place Garage, located at 21st Ave South and Terrace Place.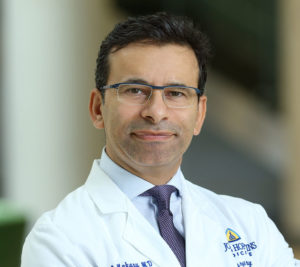 Martin Makary M.D., M.P.H.
New York Times bestselling author
Johns Hopkins surgeon and Professor of Health Policy
Dr. Makary is the NYT bestselling author of The Price We Pay, a new book that breaks down the high cost of health care and shows how people can get a better deal on their health care. The book has been described as "a must-read for every American and business leader" by Steve Forbes and a "deep dive into the real issues driving up the price of health care" by Dr. Don Berwick. Makary is a frequent medical commentator on NBC and FOX News and a leading voice for physicians, writing for the Wall Street Journal and USA Today.
Dr. Makary has been elected to the National Academy of Medicine and named one of America's 20 most influential people in health care by Health Leaders magazine. His current research focuses on the appropriateness of medical care, drug prices, and the impact of the health care cost crisis on low-income populations. Dr. Makary was the lead author the Surgical Checklist and later served in leadership with Atul Gawande on the World Health Organization Surgery Checklist project. Makary has published more than 250 scientific articles, including articles on health care transparency, vulnerable populations, and guidelines for prescribing opioids. As a gastrointestinal surgeon, he is also an advocate for healthy food and lifestyle medicine.
His last book, Unaccountable, was adapted for television into the hit medical series The Resident. His newest book, The Price We Pay, tells the stories of health care's disruptive innovators and the new movement to restore medicine to its mission.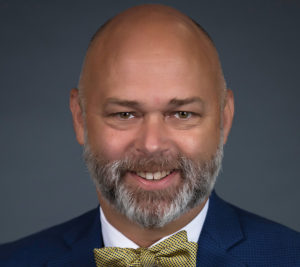 R. Lawrence "Larry" Van Horn
Associate Professor of Management (Economics)
Executive Director of Health Affairs


Larry Van Horn is a leading expert and researcher on health care management and economics. His current research focus centers around the shift to consumer purchase of health care and the impact it will have on new delivery models. His research has appeared in such leading journals ranging from the Journal of Health Economics, to the New England Journal of Medicine, to the Harvard Business Review.
Professor Van Horn is responsible for the graduate health care programs at the Owen Graduate School of Management at Vanderbilt University. He founded and directs the Center for Healthcare Market Innovation at the Owen Graduate School of Management.