We offer world-class education on a personal scale.
We are glad we caught your eye. The Vanderbilt Executive MBA program carries the prestige and door-opening power to build the next phase of your career on a strong foundation. Learn how you can develop your business and leadership skills to take the next step with confidence.
Two Ways to Earn It
In your second year, choose between two tracks: the Executive Edge Track, which focuses on strategic skills and advanced financial acumen to drive your career enhancement, or the Global Immersion Track, in which you'll become part of an international cohort and prepare to take on cross-border assignments in your next leadership role.
THE VANDERBILT EXECUTIVE ADVANTAGE
Whether you're aspiring to a senior leadership position or already have attained one, Vanderbilt Executive MBA (EMBA) enables you to earn a world-class MBA in 21-months —the same degree awarded to our weekday students —while offering you advantages you're not likely to find elsewhere. The program meets on alternating Saturdays, allowing you to maintain and enhance your career. 
Exceptional Outcomes
Built into our core curriculum are apply-it-now experiences that reinforce the new knowledge you gain by putting it to work right away. As a result, you (and your employer) begin to enjoy an immediate return on your MBA investment. Notably, you will become part of a supportive alumni network that stays with you for life.
We Are
Vanderbilt
Business.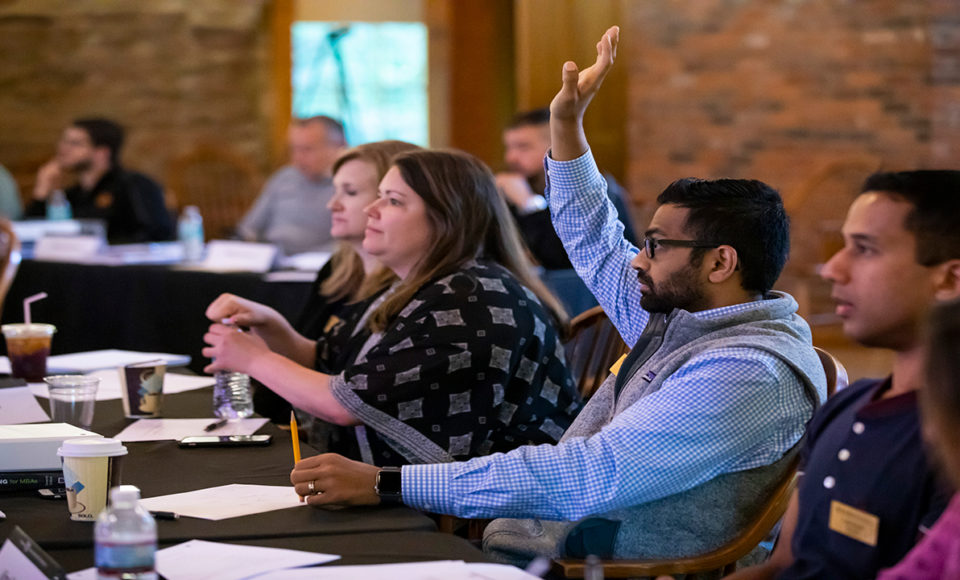 Answering 5 frequently asked questions about the differences between Executive MBA and MBA programs
Read More