Build, strengthen, and refine your strategic business skills
Vanderbilt Business Online programming is designed for aspiring or practicing managers who want to refresh and strengthen their professional skills. Our classes offer MBA-level content developed for working professionals regardless of background, education, or experience.
Our programing prepares you to:
Engage in and influence strategic business decisions
Evaluate a firm's financial performance
Drive the adoption of great ideas
Design and lead successful projects
Manage risk effectively
Practice highly effective self and team leadership techniques
Establish yourself in a leadership role and align your actions and behaviors with how you want to be perceived. This course is composed of three modules: managing self, managing others, and leading efforts for change. You'll leave with a thorough understanding of how your leadership can make an impact on your organization—and a set of sharpened skills to help you accomplish your goals.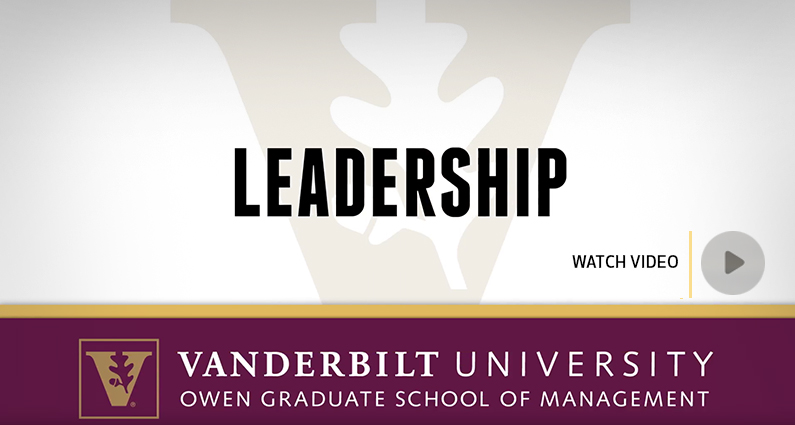 Topics
Manage teams and foster effective decision-making
Create and communicate a vision for workplace change
Build coalitions that work
Master the art of self-management
Develop and manage your executive personal brand
Improve your executive presence online, in email and on voicemail
Become a more persuasive presenter
Faculty 
Ray Friedman, Brownlee O. Currey Professor of Management
Ranga Ramanujam, Professor of Management
Kimberly Pace, Professor for the Practice of Communication
Understand the forces that limit innovation and identify barriers in your business culture.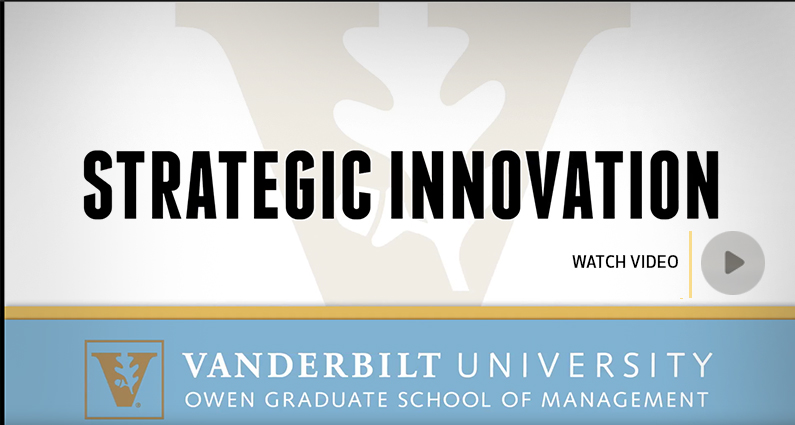 Topics
Generate, assess, and implement great ideas in your organization
Build your organization's capacity for innovation, including creating an innovative culture
Lead innovation projects, processes, and teams
Recognize big issues lurking on the horizon before they become constraints
Drive adoption of great ideas
Develop and manage an innovation portfolio
Innovate to stay relevant and competitive in a fast-changing landscape
Faculty
David Owens, Professor for the Practice of Management and Innovation
This course gives you a firm grounding in both the theory and practical application of finance and accounting for general management, corporate planning, sales, and other functional areas, as well as broad exposure to some of the most important principles of financial decision-making.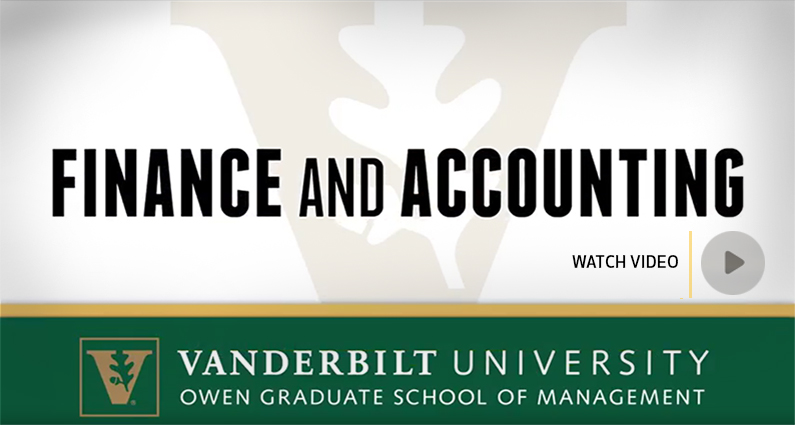 Topics
Utilize financial concepts to make better-informed financial decisions
Apply finance principles to valuing capital investments, applying decision-making criteria for multi-period cash flows, and constructing cash flow forecasts
Evaluate your firm's performance by recognizing the three main types of financial statements, their characteristics and development over time, and the relationships between them.
Faculty
Bill Christie, Frances Hampton Currey Professor of Management in Finance
Paul Chaney, E. Bronson Ingram Professor in Accounting
This course will give you the confidence to make smarter business decisions and lead strategic change using time-tested processes and tools. We'll cover the fundamentals of designing and executing a business strategy, measuring results, managing operations and improving processes, and running successful projects that support your business goals.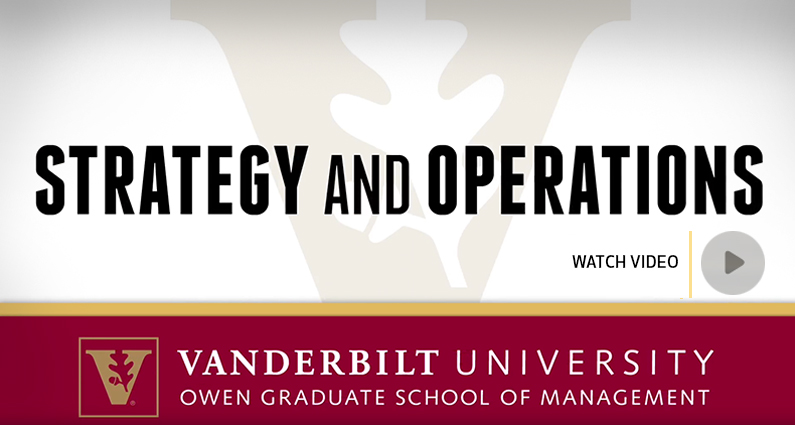 Topics
Plan and implement a business strategy from start to finish
Analyze both the external and internal context of your firm using established analytical frameworks - Identify sources of competitive advantage
Align functional strategies with corporate strategies
Measure success—and distinguish good metrics from bad metrics
Analyze and improve manufacturing and service processes
Use time-tested tools such as process flow diagrams and queuing theory
Design and lead successful projects that support your organizational strategy
Create a work breakdown structure, uncertainty assessment, network diagram, Gantt chart schedule, and communication plan for your project
Close your project effectively
 Faculty 
Eric Johnson, Ralph Owen Dean and Bruce D. Henderson Professor of Strategy
Nancy Lea Hyer, Associate Professor of Operations Management
Mumin Kurtulus, Associate Professor of Operations Management
Brian McCann, Associate Professor of Strategic Management
Professional Certificate in Business Strategy
Complete all four courses within an 8-month time period to receive this professional certificate.
Tell us how we might reach you and the Executive Education options that interest you.
For more information about Vanderbilt Business Online contact:
Paula Varney
Associate Director, Online Educational Programs
615-343-2412
paula.varney@vanderbilt.edu