Is a Business Management Certificate Worth It?
27 October, 2021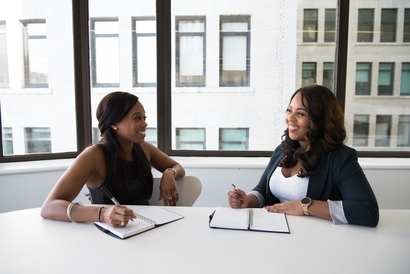 Business leadership strategies are transforming to meet the challenges of globalized connections and expectations for organizations to act as good corporate citizens. Experts like the faculty at Vanderbilt University's Owen Graduate School of Management discover new opportunities while responding to these changes.
For example:
These varied avenues of research illustrate how leaders must adapt to a wide range of shifts in both business culture and consumer expectations. As a result, upskilling has become crucial for many professionals who seek to excel in top roles. By cultivating analytical thinking and learning to nurture the creativity of team members, managers prepare to help their firms grow and innovate.
So, for professionals who are striving to succeed in this rapidly transforming landscape, is a business management certificate worth it? Here is some insight into the business management outcomes from a certificate program to help you decide whether this educational path is the right one to reach your goals.
---
What Skills Can I Learn by Earning a Business Management Certificate?
Managers must collaborate effectively across multiple functions while wisely managing time and budgets. Even for established professionals, it's vital to continue learning new approaches to solve problems, optimize processes, and harness the expertise of team members. A business management certificate helps to identify and develop a personal leadership style by focusing on skills areas like:
Strategic Leadership
Strategic leaders always consider the big picture when making decisions, including how their own actions shape the way they are perceived by others. As effective managers, they understand the value of collaboration, building strong coalitions of diverse team members who identify creative solutions to support long-term business goals. You can grow as a leader by expanding your skills in:
Clearly envisioning needed changes in the workplace
Promoting collaboration and productivity in a team
Taking control of your thoughts and behaviors
Defining your personal brand and communication style
According to a Burning Glass analysis of job postings, positions that cite strategic leadership skills as a requirement pay an average salary of $97,154. These roles include general managers, vice presidents, and financial managers.
Finance and Accounting
A responsible budget and accurate risk assessment make it possible for an organization to reach its objectives while using resources efficiently. Managers must constantly account for financial parameters when they make choices to hire new staff, order supplies, pay contractors, and update operations.
Employers seek professionals who know how to interpret financial statements and make informed decisions for positions such as financial managers, treasurers, and business analysts. Burning Glass reported that job listings seeking finance and accounting skills offered an average salary of $84,253.
Business Strategy and Operations
For organizations to achieve their strategic objectives, managers must consistently guide projects to successful completion on time and budget. Business management certificate participants build the skills to:
Break down tasks into a manageable structure
Set up a team schedule and communication plan
Create functional strategies that support overall corporate objectives
Make plans using tools like process flow diagrams and queuing theory
Find ways to improve existing processes for manufacturing or services
Determine how to track metrics that accurately reflect project performance
Strategic Innovation
Innovation and creativity fuel growth, especially in tech and data-driven firms. Leaders can gain a strategic advantage by establishing a workplace where staff feel encouraged to bring fresh ideas to the table and proactively solve problems.
By implementing a framework for strategic innovation, leaders eliminate the barriers that otherwise cause stagnation and missed opportunities. The result is a supportive, agile culture that spurs teams to further business goals and increase customer value.
Soft Skills
Success in business is about more than a mastery of data and strategy. In a 2021 survey of more than a thousand hiring decision-makers, 39 percent said they had been unable to fill positions due to a lack of candidates with the necessary soft skills. A business management certificate benefits participants by supplementing the skills they need to work productively with others.
Professionals can grow as leaders by expanding their capabilities in:
Written and verbal communication
Analytical problem-solving
Critical thinking
Conflict resolution
Self-reflection
Personal branding
---
How is a Business Management Certificate Different from a Graduate Degree?
Enrolling to obtain a business management certificate is a fast, focused way of updating and expanding your knowledge. You can complete a certificate in less than a year, making it an accelerated option for professionals at all levels of seniority and many different points in their careers. Participants have the chance to learn from and network with expert faculty who teach in master's programs.
Even professionals who are interested in graduate education may benefit from completing a certificate first. A certificate program can give you a sense of the insights you'll gain from MBA-level coursework and can help you decide whether to pursue a full degree.
In addition, you can earn continuing education credits by completing a program that's certified by the International Accreditors for Continuing Education and Training (IACET). These continuing education units are recognized by many professional organizations, companies, and regulatory boards. IAECT maintains standards for educational experiences based on a variety of factors including:
Learning outcomes
Organization, responsibility, and control
Learning environment and support systems
Planning and instructional personnel
Content and instructional requirements
---
What Careers Will This Certificate be Useful for?
The possibilities for jobs with a business management certificate encompass a broad variety of fields and industries. For example, a marketer may pursue specialized skills to lead a content production team and interact more closely with customers. An IT worker might want to progress into a management role, becoming responsible for the staff who safeguard sensitive information.
When deciding whether to pursue a certificate, consider your professional goals. If you want to start a new position, enter a different industry, or update your leadership strategies, studying the content in a business management certificate program may help you get there.
By delving into strategies for business leadership, innovation, finance, and accounting, you can grow your skills for a wide range of careers with a business management certificate. Participants in the Vanderbilt Business Management Certificate come from many different industries. What brings these professionals together is a shared desire to strengthen their leadership abilities, define their personal brand, and make a meaningful impact on the futures of their organizations.
---
About Vanderbilt University's Business Management Certificate
The Business Management Certificate at the Vanderbilt University Owen Graduate School of Management is designed for working professionals. Current and aspiring leaders learn practical management skills they can use in their jobs immediately, as well as a framework for refining their personal leadership styles.
You can complete the program in less than one year, building a foundation in operations, marketing, finance, accounting, analysis, leadership, and more. You'll hone your soft skills as you learn best practices for managing teams and yourself.
---
Request

Information
To learn more about the Vanderbilt Business Management Certificate, contact a career advisor at 844-825-9663 or fill out the form below to download a free brochure.