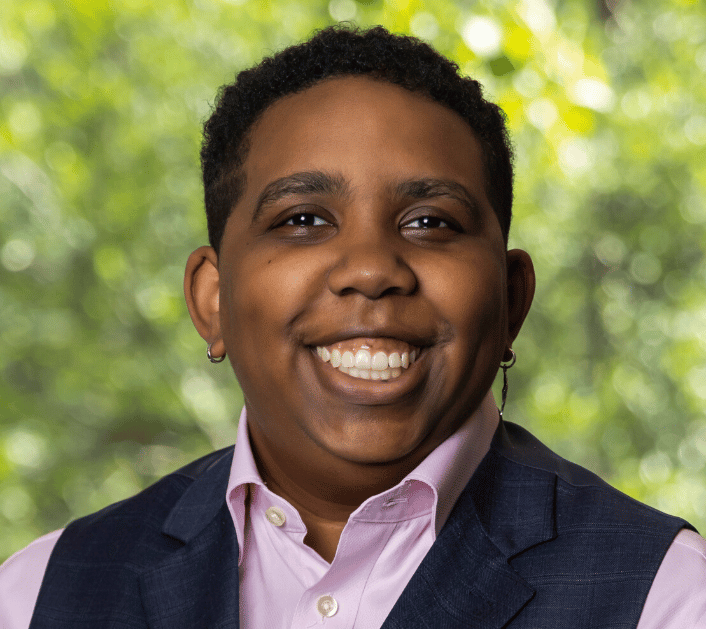 Jen Riley
Senior Lecturer of Marketing
Research Interests/Areas of Expertise
Professional Sales, Social Media Marketing, Negotiations, Women in Sales

Biography
Dr. Jen Riley is an award-winning professor, author, and marketer who spent over 10 years in the industry, working with Marketing & Sales teams to leverage technology and drive business and awareness for firms of varying sizes. As a Marketing & Pedagogical Consultant, Dr. Riley has leveraged her industry and in-class experience to train and speak to groups of all sizes for marketing, sales, and entrepreneurship topics across the country. She is a proud Atlanta native and graduate of Oglethorpe University, Georgia State University's Robinson College of Business, and Kennesaw State University's Coles College of Business. Some of her many passions include the transference of knowledge, finding innovative ways to connect students to material, and helping students align their professional purposes with their academic interests. She is dedicated to fostering critical thinking and empowering her students to excel in the dynamic world of marketing and business. In her spare time, she enjoys spending time with her family, playing with her sassy pup, and spending time enjoying the small things in life.

Leadership
Editorial Review Board, Member, Journal of Global Scholars of Marketing Science, 2021-Present
Journal Reviewer, Journal of Business & Industrial Management, 2023, Journal of Global Scholars of Marketing Science, 2021-2023, Journal of Personal Selling & Sales Management, 2022, Marketing Management Journal, 2018, 2019, 2021, 2022, Journal of Selling, 2021
Diversity, Equity, and Inclusion Committee Member, Kansas State University, College of Business, 2020-2022
Business Advisory Council Member, LaGrange College, 2018-2021, Gwinnett Technical College, 2014-2015
Teaching Excellence Committee; Academic Advisor, Alabama A&M University, College of Business & Public Affairs 2019-2020
Dr. Riley has also served in several leadership roles for academic conferences, including the Society of Marketing Advances Conference, the American Marketing Association Summer/Winter Conference, the Academy of Marketing Science Conference, and more.
Teaching
Dr. Riley teaches topics including Professional Sales, Social Media & Digital Marketing, Negotiations, Sales Management, Principles of Marketing, and Sales Technology.
Research Interests
Professional Sales, Social Media Marketing, Negotiations, Women in Sales
Education
B.A., Marketing Communications, Oglethorpe University, 2010
M.S., Marketing, Georgia State University, 2011
Ph.D., Business Administration, Marketing, Kennesaw State University, 2021