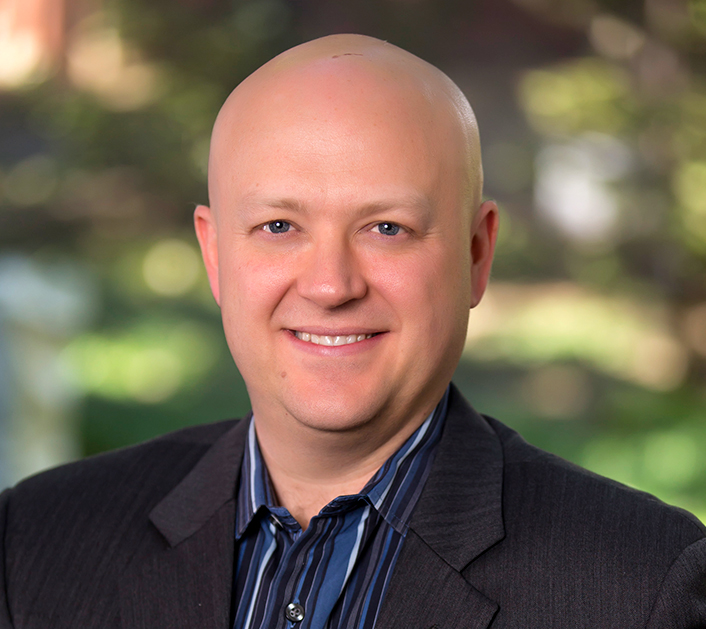 Jesse A. Blocher
Associate Professor of the Practice of Data Science and Finance
Biography
Professor Jesse Blocher's research addresses the behavior and impact (intended or unintended) of institutional investors, broadly revolving around the following paradox: these sophisticated market participants now account for the vast majority of financial market activity, yet we do not see a reduction in anomalies, inefficiencies, or irrationalities. Why?

Awards & Accomplishments
He has won several awards, such as the Financial Research Association's Michael J. Barclay Award for best solo-authored paper by a young scholar, and the Shmuel Kandel Award for an outstanding doctoral student in Financial Economics at the Utah Winter Finance Conference.
Expertise
Professor Blocher's areas of expertise include hedge and mutual funds, market structure and inter-connectedness, liquidity, securities lending, financial networks, collateralized investments, exchange-traded funds, and market complexity.

Leadership
Professor Blocher serves on the program committees of the Society for Financial Studies Cavalcade, and Midwest Finance Association Conference, where he also served as Session Chair.

Publications
Professor Blocher's work has been published in the Journal of Financial Economics, Journal of Financial Markets, Journal of Futures Markets, European Financial Management, and Journal of Trading. His papers have been in conferences such as the American Finance Association, the Journal of Futures Markets, European Financial Management, the Western Finance Association, the Northern Finance Association, and the Financial Intermediation Research Society.

On A Personal Note...
Professor Blocher and his wife Lynn have two sets of twins.
Research Interests
Professor Blocher focuses on institutional investors, which include hedge funds, mutual funds, exchange-traded funds, commodity trading advisors, high-frequency traders, and short sellers. His research falls into four groups: 1) Short Sales and Securities Lending, 2) Asset Management, 3) Network Effects, and 4) High Frequency Trading.
Education
Ph.D., Finance, Kenan-Flagler Business School, University of North Carolina at Chapel Hill, 2012
M.S., Chemical Engineering Practice, Massachusetts Institute of Technology, 1998
B.S., Chemical Engineering, Virginia Tech, 1997
Phone
615-322-3687
Office
303