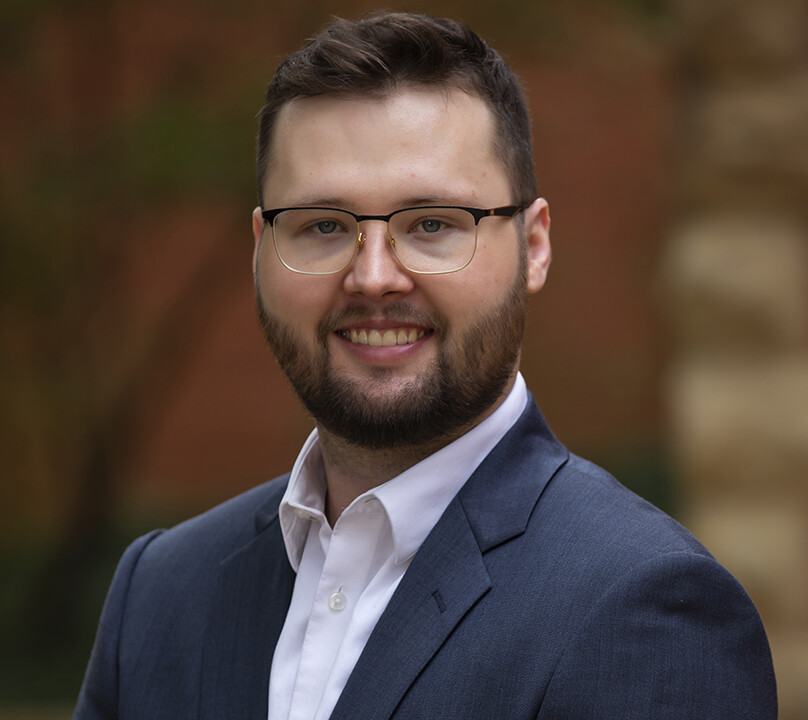 Ryan Gaffney
Lab Manager, Insights Lab
Adjunct Professor of Management
Research Interests/Areas of Expertise
Uncertainty, Inference, knowledge, information processing
Biography
Consulting
Prior to beginning his academic career, Ryan consulted for several non-profits and/or charitable organizations in the Cincinnati area. His roles typically involved market research, consumer insights, and website design and development.
Impact
Despite research showing that consumers often perceive uncertainty in different ways, little research has treated uncertainty as a dynamic and dual construct. Ryan's program of research illustrates that these two variants of uncertainty are important in understanding and predicting consumer behavior.
Publications
Ryan has presented his research at top Marketing (ACR) and Psychology conferences (APS, SPSP). Ryan's work has been featured in numerous journals such as Personality and Social Psychology Bulletin (PSPB), Frontiers in Psychology, and has written a chapter in the APA Handbook for Consumer Psychology. Ryan's research often covers topics including uncertainty and inference.
Teaching
It often takes years for marketing personnel in the corporate world to practice the robust and rigorously tested theory to which marketing scholars dedicate their lives. As researchers, we have the unique opportunity to help facilitate the acceleration of marketing theory being put into practice by immersing our students in breakthrough marketing science. This in turn allows our students to be distinct; Rather than simply teaching students to be good at their field, as researchers, we give them tools to disrupt the marketing industry.​

Through this lens, Ryan attempts to teach his students concepts and theories derived from consumer behavior through examples. To facilitate the learning of key concepts I challenge my students to exemplify these core ideas in case studies and peer-to-peer discussions. This dual approach of concept learning and application through analogy allows students to not only learn content that will set them apart from other students, but also how and when to apply this newfound industry equity.

On A Personal Note...
Ryan is a thrill-seeker! He enjoys snowboarding, hiking through the Sierra Nevada, and skydiving.
Research Interests
In a more informal way, his areas of expertise include uncertainty and inference. This includes the areas of omission neglect and knowledge. Ryan's most recent chapter with Steve Posavac is on inference and omission neglect/uncertainty.

Formally, Ryan would consider himself an expert in subjective uncertainty and inference. His research program investigates how perceptions of uncertainty influence behavior and consumption. This includes both levels of uncertainty and variants of uncertainty. Very little research has investigated the latter so his dissertation and current work attempt to uncover how consumers behave under different types of uncertainty. This area of research has allowed him to investigate these effects in topics such as misinformation (Fake News) consumption, COVID-19 behavior, and decision-making more generally.
Education
Ph.D., University of Cincinnati, 2021
M.Sc., University of Cincinnati, 2017
B.B.A., University of Cincinnati, 2016