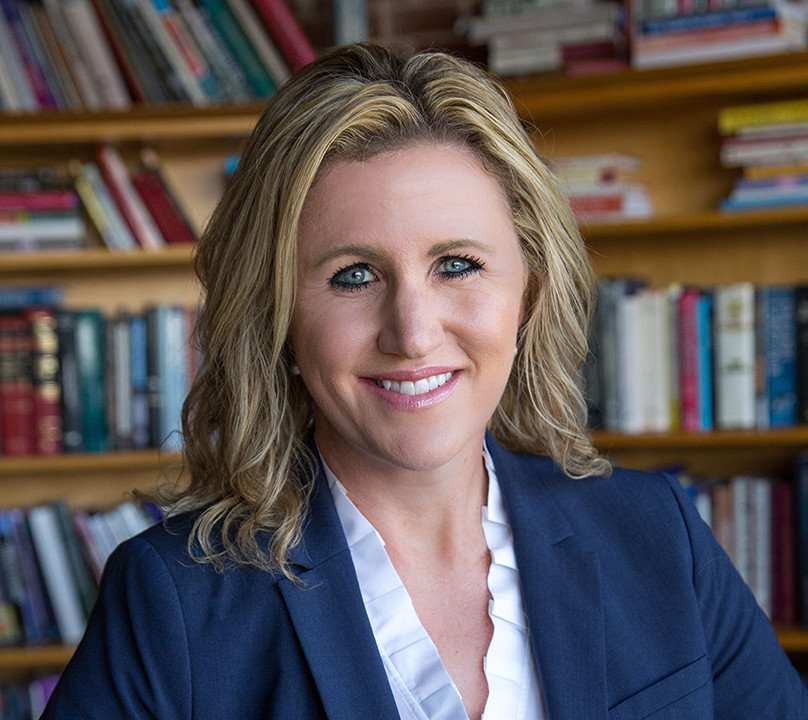 Marjorie Eastman
Award-winning Author, National Speaker, Contributing Writer, Longbow Six Publishing, LLC
Biography
Marjorie was born and raised in Southern California. She earned her bachelors degree in Political Science from the University of California, San Diego. As an undergraduate, she was competitively selected as a White House Intern and also studied abroad at the University College London, School for Slavonic and East European Studies. She attended the Josef Korbel School of International Studies, University of Denver, where she earned her master's degree in International Security, with concentrations in Homeland Security, Intelligence, and Human Rights. During her graduate studies, she was one of 56 students selected nationally for the Federal Bureau of Investigation's Honors Internship Program. She also has an MBA from the Owen Graduate School of Management, Vanderbilt University.
Marjorie served as a United States Army intelligence officer and commander. Her ten years of post 9/11 military service include two combat deployments, one in support of Operation Iraqi Freedom, the other in support of Operation Enduring Freedom in Afghanistan. She started out enlisted and received the rare honor of being awarded a direct commission within her first two years of service. Her final duty was to command over one hundred soldiers in Afghanistan to successfully fulfill their mission, and safely return home. She was ranked the #1 Military Intelligence company commander in Eastern Afghanistan for the deployment cycle of 2009-2010, awarded the Bronze Star for meritorious service as a combat commander and received the Combat Action Badge.
Marjorie is the award-winning author of the 2017 National Independent Publisher Book Award (IPPY) for, The Frontline Generation: How We Served Post 9/11. The book began as a personal memoir for her son and became the first to define post 9/11 service and leadership. It was a featured title for Hudson Booksellers in airports across the U.S. (2016-2017) and is on the recommended reading list for the U.S. Army Military Intelligence Center of Excellence library and museum.
Marjorie is a sought-after keynote speaker, panelist, and contributing writer. She has been described as a veteran thought leader in PBS's Veterans Coming Home initiative. In 2018, Marjorie was selected as one of the nation's Top 25 Influencers Supporting the Military Community, known as Mighty 25. The Junior Chamber International (JCI) USA named Marjorie as a recipient of the 2019 Ten Outstanding Young Americans Award. The TOYA is one of the oldest and most prestigious programs in America, recognizing only ten individuals nationwide who exemplify the best attributes of the nation's young people. Previous honorees include the likes of John F. Kennedy (1946), Chuck Yeager (1954), Elvis Presley (1970), and George Stephanopoulos (1993).
Marjorie continues to positively shape the narrative for veterans, women, the value of service, and frontline leadership, pioneering new ground in the content industry with an independent, entrepreneurial spirit. A recent project includes being the creator of the 2019 Bicycle Collector's Deck. In partnership with U.S. Playing Card Company, a limited-edition collectible highlighted 52 interesting and successful post 9/11 businesses and charities launched by the military community. This product was a spin-off from the 2003 Most Wanted Iraqi Playing Cards, flipping the script to bring awareness and highlight the post 9/11 military community as a positive force in American culture and economy.
She is involved with charities and boards that support girls, women, veterans, and entrepreneurs. More recently, she has served as: a member of the Next Generation Council of Advisors for the national cross-partisan movement With Honor; a founding board member for Bunker Labs Tennessee Board; President & COO of the YWCA Nashville & Middle Tennessee; and as a state leader with the Veterans for Smart Power Network for the U.S Global Leadership Coalition. As a spouse of a soldier, Marjorie also understands the perspective from that of a military family member. Her husband, Charles, served twenty years in the U.S. Army as a Ranger, and as an AH-64 Apache Longbow and AH-6 Little Bird aviator, with multiple combat deployments. He retired out of the 160th Special Operations Aviation Regiment in 2017. She lives in North Carolina with her husband, and their beloved son, Henk.
Education
MBA, Vanderbilt, 2013