Current and former Owen student-athletes talk about managing their time and career aspirations
By Kara Sherrer
Balancing school and college athletics is no mean feat, but every year, multiple Commodores take it to the next level and enroll in Owen. The student-athletes at Owen are building foundations for the next step in their careers, whether it's turning pro in business or sports. We talked with six current and former student-athletes to get their stories.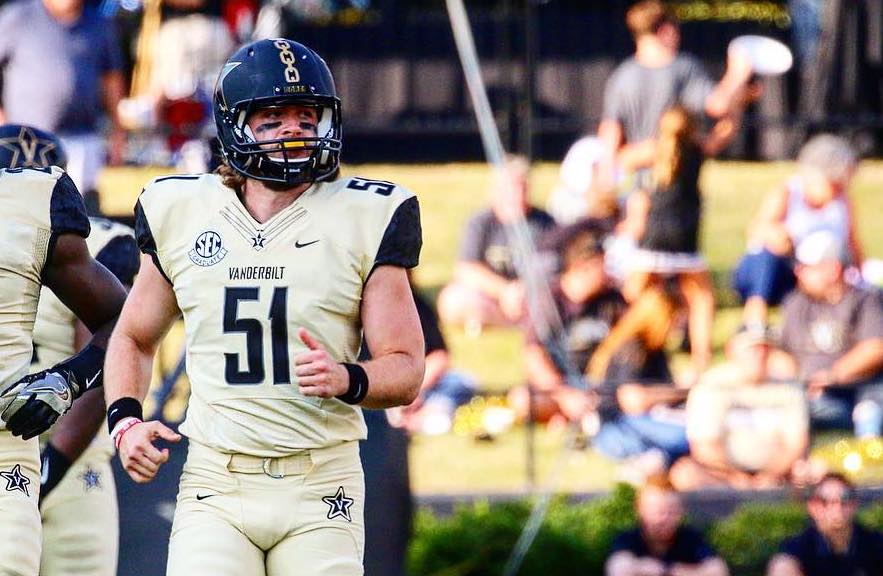 Scott Sypniewski
Sport: Football
Position: Long snapper
Owen degree: MMark'18 (current)
Played while at Owen: Yes
Post-grad plans: The NFL (hopefully)
After spending four years at Michigan (and graduating with a bachelor's degree in English), Sypniewski decided he was ready for a change of scenery. He looked for one-year graduate programs at Division I schools where he could play football for his final year of eligibility, and the Master of Marketing proved to be the perfect fit for his interest in sales and marketing.
On finding a new football program: "It was like cold calling, so that's why I go back to sales, because I was kind of selling myself to another program to have them bring me in. I probably called every Division I college in the country…probably 2% of the people I called answered the phone."
Balancing football and business school: "There's something that Coach (Derek) Mason always says: Be where your feet are. Right now, I'm at school, so football is out of my mind…once I enter the football building, I have to leave school behind. I can't be walking on the field thinking about my stats final that I have, because then I would lose focus of what I have to do at practice."
Advice to fellow student-athletes: "I thought (business school) would be impossible. There's no way I can do a graduate program and play football. It's too much work…(but) don't be daunted. Grad school is a thing athletes can do…don't shy away from it just because your athletic schedule is so demanding."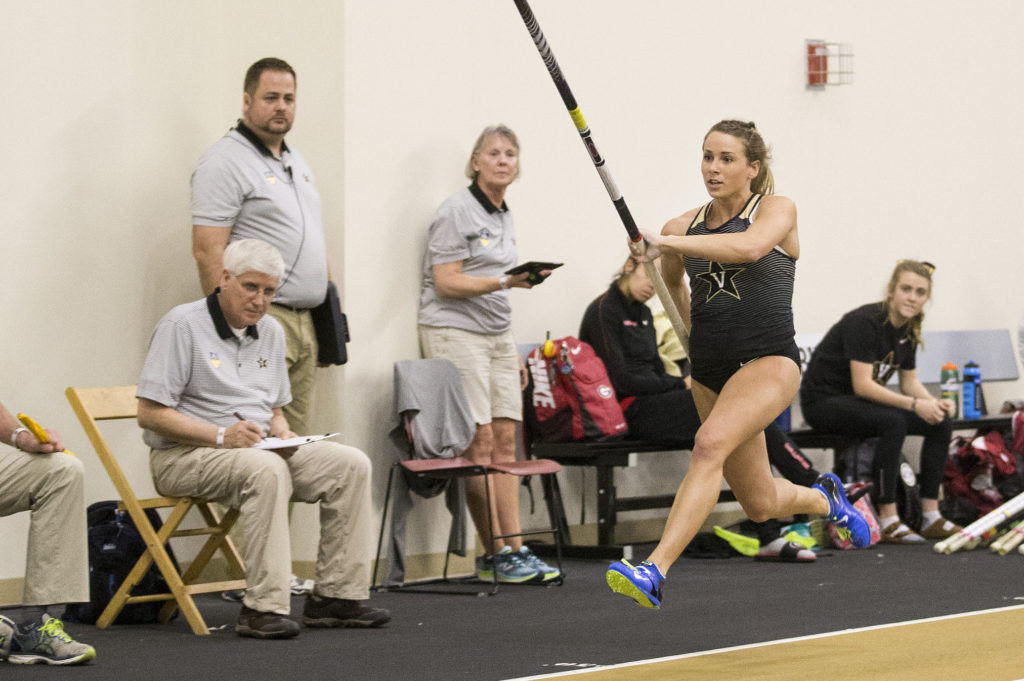 Sarah Bell
Sport: Track & Field
Position: Pole vaulter
Owen degree: MMark'18 (current)
Played while at Owen: Yes
Post-grad plans: Unsure
Bell didn't originally plan on getting a graduate degree, but after an injury sidelined her during her sophomore season, she found herself with an extra year of eligibility — which led her to apply to Owen's Master of Marketing program. Bell has been pole vaulting for more than a decade; she holds the school all-time record in the pole vault. She may continue to compete after graduating, but she's also considering pursuing her passion for marketing.
Figuring out her fifth year: "I love Nashville, I love Vanderbilt itself as a school. I love my team and my coaches. If I didn't get into (Owen), I probably wasn't going to use my fifth year…but it all worked out perfectly, and I feel very fortunate about that."
Making sacrifices for your sport: "You have three areas of your life pulling at you: you have school, you have athletics, and you have social. At some point, you have to give and take and sacrifice some things, (usually social activities). You can't put a little in each or else you won't get anywhere."
Possible future plans: "I knew I wanted to learn more about marketing and management and the business side, because I came in with a Medicine, Health, and Society major…Graduating, I have the idea to marry the two and do medical device sales or pharmaceutical sales…I'm keeping my options open, but that was my intent coming in here."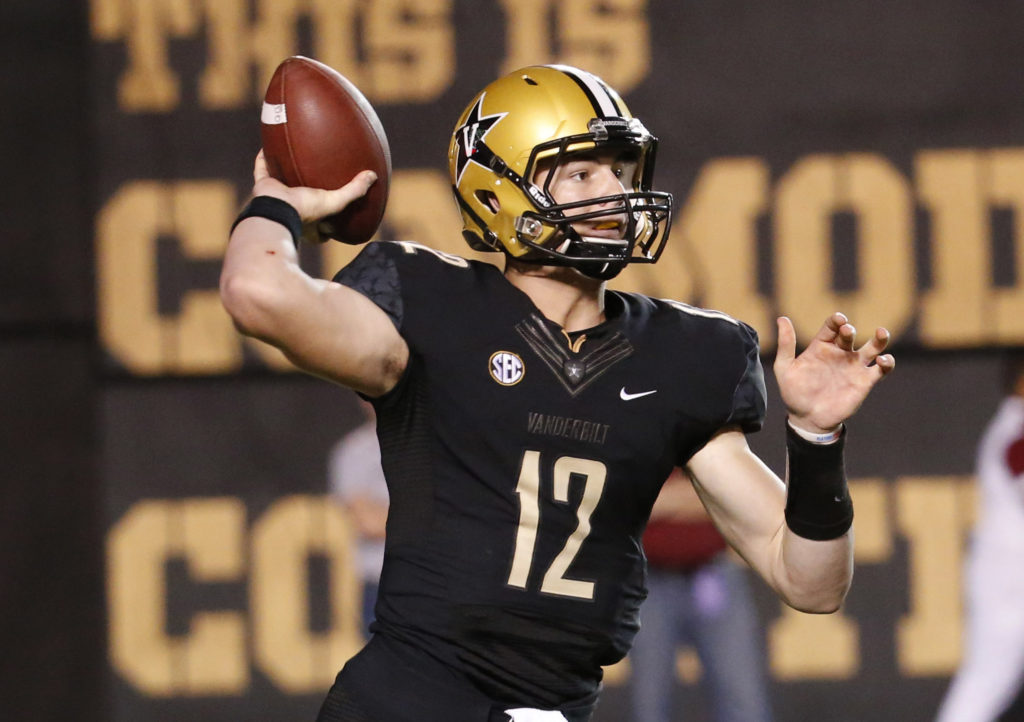 Wade Freebeck
Sport: Football
Position: Quarterback
Owen degree: MSF'18 (current)
Played while at Owen: No
Post-grad plans: Investment banking
Wade Freebeck's original plan was to redshirt his freshman year on the football team, giving him five years to prepare to go pro (and potentially get his MBA). However, the team burned his redshirt halfway through a losing season, accelerating Freebeck's timeline both athletically and academically. After three years of play, Freebeck opted not to return for a final season, instead focusing his energies on getting his Master of Science in Finance and launching his new career in investment banking.
Switching focus from sports to school: "Over time, I shifted my focus from (football) to preparing myself for a post-football career in the professional world…That was the reason I came to Vanderbilt in the first place, to be at a place where I could get the best education and set myself up for the future, whether it was football or not."
Transitioning from economics to finance: "I did econ undergrad here…it was a smooth transition into finance, and that was always kind of the goal, was using (econ) as a springboard into business or finance. I've always been interested in the business side of things…I (also) explored internship opportunities in the financial field here in Nashville."
Competitive nature of business school: "I kind of miss the competitive nature of athletics and the daily challenge that entails. But through Owen, I have found an outlet to pour my focus and effort into, so it's been a nice transition (that) keeps me busy and provides a challenge for me to wake up and go after every day."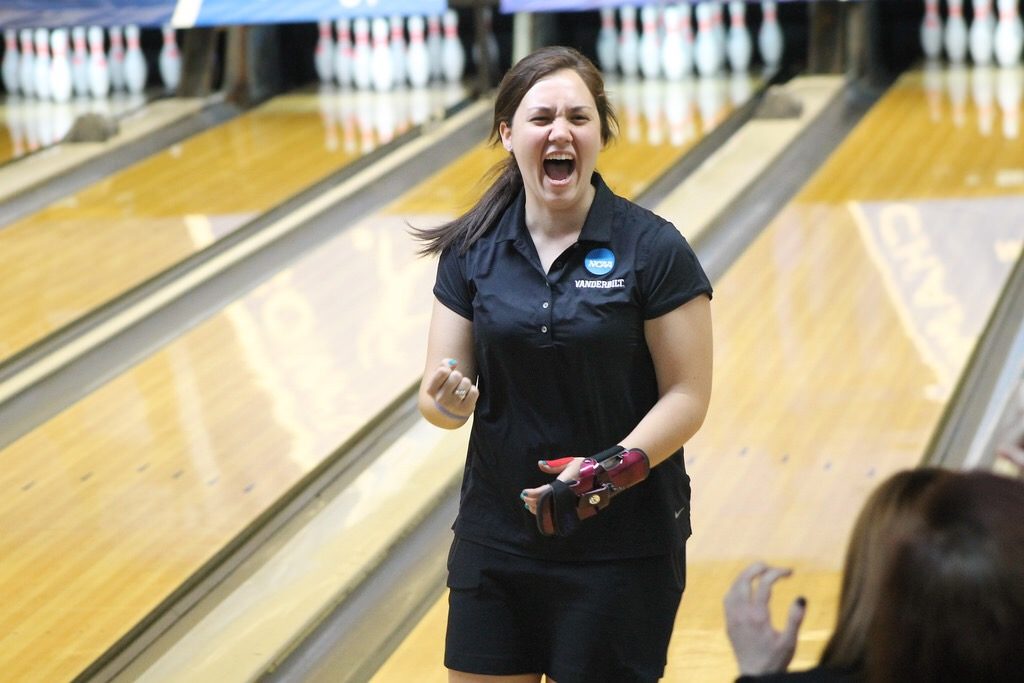 Nicole Powell
Sport: Bowling
Owen degree: MAcc'18 (current)
Played while at Owen: No
Post-grad plans: Auditor
Powell never truly considered the professional bowling route; she actually began thinking about graduate school during her freshman year. That's when she met Emily Anderson, Director of the Career Management Center, at a student-athlete career fair. After talking with Anderson, Powell was immediately sold on the Master of Accounting program, a passion that was only confirmed through her accounting classes. Powell looks forward to starting work with one of the Big 4 firms after she graduates.
Difficulties of professional bowling: "Unlike most sports, the professional bowling tour is not very big. There's not a lot of money in it…It's not what (players) rely on for income…There are maybe three or four women who could survive just on bowling alone, but it's hard."
Focusing on accounting: "I'm very career driven, and I've always been that way, which is why I started thinking about it my freshman year…(I knew) that I didn't have the talent it would ever take to go professional. But I knew that I had the talent and really good opportunities with being at Vanderbilt to progress my career by getting into business school."
Reasons for choosing Owen: "This program is perfect because it's only one year and the job placement rate is extremely high. You become CPA-certified, which is a big deal for accountants and a big jump in the pay grade too…(Plus) I feel like I'm becoming more and more clear on who I am every day from being at Owen."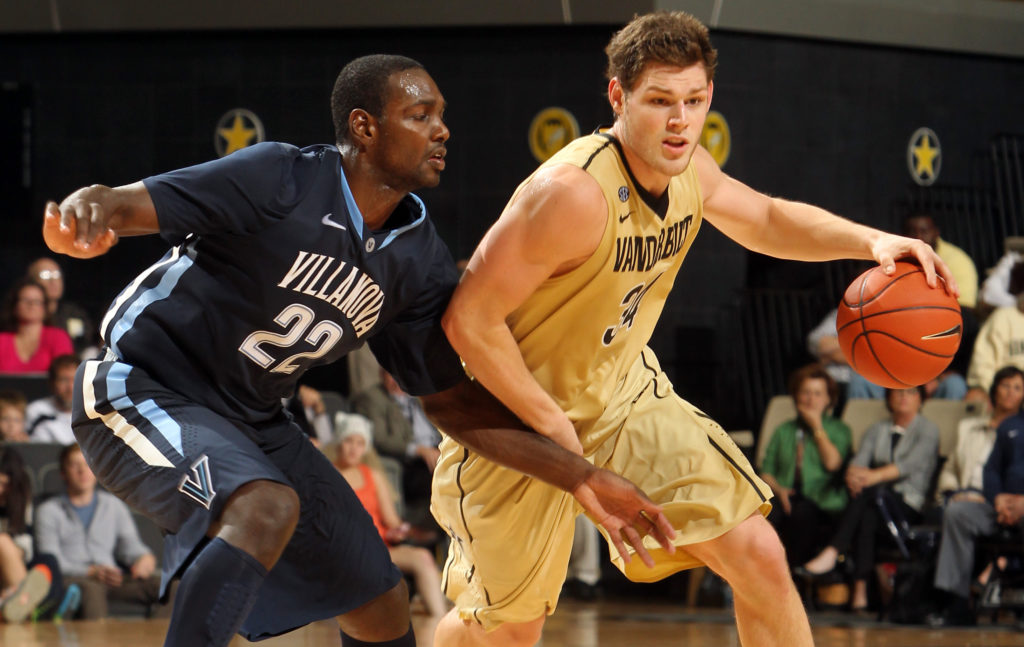 Shelby Moats
Sport: Basketball
Position: Forward
Owen degree: MSF'15 (alum)
Played while at Owen: Yes
Post-grad plans: Private equity
Upon entering college, Moats planned to play basketball professionally in Europe after graduation. However, as his collegiate career progressed, he realized the pro route probably wasn't going to happen — and he discovered a newfound passion for finance during an academic summer trip to London. Moats finished his undergraduate degree in economics in three years, using his fourth year on the basketball team to pursue a Master of Science in Finance. After graduating, he worked in investment banking for a couple of years, recently taking a new position at the private equity firm Pritzker Group.
Realizing he wouldn't play professionally: "When I went to Vanderbilt, I was on scholarship and I was trying to play on TV at 18 years old. That was my thought process. I thought that was what I wanted to do…(but) by the end of my run in college, I knew that I was going to be in business and not play basketball. I think that the coaches had a pretty good grasp on that, and they also were pushing the whole student-athlete thing, with student being first."
How the MSF program launched his career: "I thought a Masters in Finance would be a good opportunity, because other undergrads might have an internship but I'd have an extra degree…The finance program is definitely intense, but it was totally worth it. At that point, I become very focused on the next step, on life after college…I wouldn't be where I am today without the Owen degree."
Thinking about your post-sport career: "There's so many kids that are sold this dream that the next step is to continue to play basketball, and so it's hard to tell them to (think about other career paths) because they're so focused on getting to the next level. Two percent of kids from Division I get drafted. You have a much better chance of getting into business. If you can focus early and understand there is life after basketball, it can be hugely important."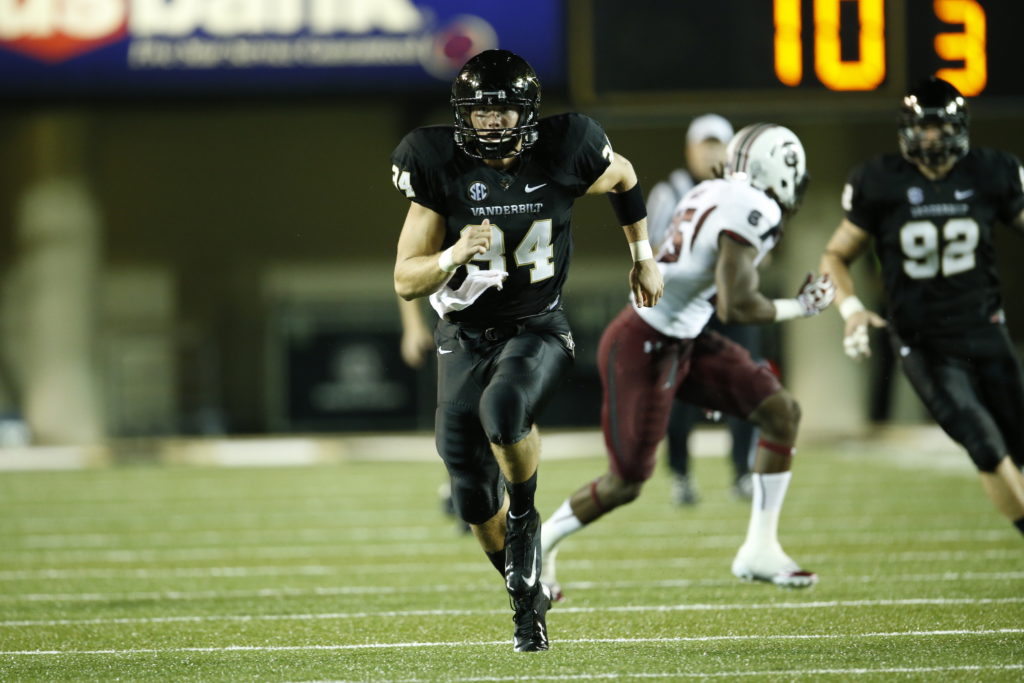 Andrew East
Sport: Football
Position: Long snapper
Owen degree: MBA'15
Played while at Owen: Yes (alum)
Post-grad plans: NFL free agent
East used to be the starting long snapper for the Commodores, but he's perhaps best known as the husband of Shawn Johnson, the former Olympic gymnast (not to mention gold medalist). In addition to helping Johnson with her personal brand and social media marketing, East has also played for multiple NFL teams; he's currently a free agent. East earned his MBA from Owen while playing on the Commodore football squad and wrapping up his undergraduate degree in civil engineering. He says the skills he learned at Owen have applied to both his time in the NFL and his marketing work with Johnson.
Translating business school to the NFL: "I loved business school. I loved the two years I was there. The material was so engaging…Obviously, the finance classes aren't really going to kick in, but the understanding that you get of how to manage and interact with people at a professional level has definitely help me in the NFL locker room, learning how to communicate and relate to different guys."
Student-athlete advantages: "It's a little intimidating when you're dealing with these elite students (at business school). Maybe you don't have the GPA or the test scores that they do, but you have intangibles that you can bring to the table that really do provide a lot of value."
The Owen fan base: "My classmates were so understanding of my situation, and they were also the biggest football fans. Even the people who didn't care about football would show up to the games because they wanted to support me…It's really inspired me to do the same for other people and really go out of my way to support them."