In the second installment of our series, Jason Levinson (MBA'18) explains how his energy finance internship resulted in a full-time offer
By Kara Sherrer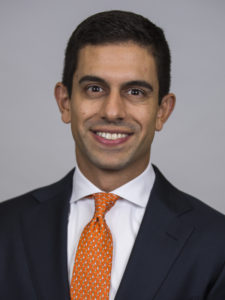 Oil and gas is practically in Jason Levinson's blood. After graduating from the University of Texas at Austin with a degree in petroleum engineering, he went to work at ConocoPhillips, where he stayed for six years. Levinson had been promoted up to Senior Engineer when he began to consider a pivot into energy finance and started looking at MBA programs to help him make that transition.
"There was still a strong (Owen) alumni presence in energy and energy finance, specifically in Houston," he said. "The opportunity to go 1,000 miles away and get two years away from it all was amazing, but I still had the ability to reach back (to energy finance connections) and not feel like I was putting myself at a disadvantage from a recruiting perspective."
Click through Levinson's timeline below to find out how he landed the offer.