In the third installment of our series, Christiana Newcomb (MBA'18) shares how she landed a "dream job" in brand management at a major winery
By Kara Sherrer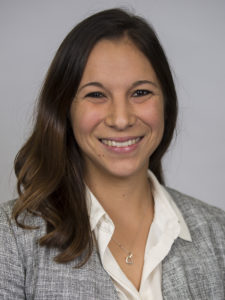 Christiana Newcomb (MBA'18) entered the workforce at a full-service marketing firm. While she loved marketing, she realized that her account management role wasn't the best fit and went to business school to explore other options. She was immediately drawn to brand management's combination of business work and creative thinking.
"A lot of the work I had done at the agency was service-based — our clients were hospitals, non-profits, tourism bureaus, banks — so (I was really intrigued by) the dynamic of something tangible people could interact with and how they make decisions while they're looking at a shelf," she said. "I felt like there was a lot more room for getting to know your consumer and putting a lot into your branding story to get people to choose your product."
Click through Newcomb's timeline below to trace her brand management career search.
Want to learn more about getting an MBA at Vanderbilt Business? Visit the program page, or request information.