Callahan (MBA'18) explains how she used her MBA to transition from corporate wellness to health care consulting at EY
By Kara Sherrer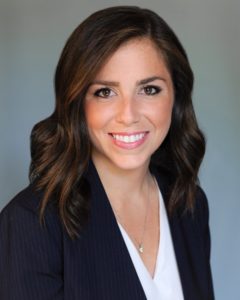 Mairead Callahan (MBA'18) has firsthand experience of the clinical side of health care: she launched her career as a registered dietician working in corporate wellness. After a few years, she decided that she wanted her career to unite health care with business and began looking at MBA programs to help her make the move.
"I think (getting an MBA) is a good move, but you have to understand that you're completely switching careers. I'm not going to go back to being a registered dietician in a hospital," she said.
Callahan leveraged her clinical experience as a dietician to land an internship at Cardinal Health and then a full-time role as a Senior Consultant in EY's Advisory Services Practice.
"I'm just really looking forward to a consulting experience and being able to go to a health system, or a payor, or whatever it may be, and be given a problem and actually be able to pull on all the skills from business to add some value there," she said.
Click through Callahan's timeline below to find out how she landed the offer.