Former consultant leveraged his technology background to secure a competitive MBA internship in product management
By Kara Sherrer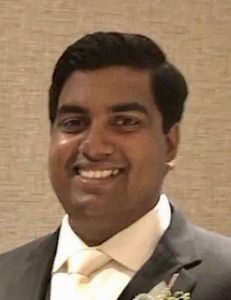 Gayashan Ediriweera (MBA'19) is working to become a Double Dore: In 2012, he graduated from Vanderbilt undergrad with a degree in mechanical engineering. But rather than go the engineering route, he accepted a job in human capital consulting at Deloitte.
Many of Ediriweera's client projects focused on technology implementation, and after five years of the consulting lifestyle he was ready to attend business school and transition to the client side. Given his background in technical consulting, he decided that a product manager role would be a perfect fit, even though such internships are rarely open to MBAs.
Ediriweera tirelessly networked, and after connecting with employees at Workday (an HR software company) during the Tech Trek, he interviewed for — and landed — a product manager summer internship there. Ediriweera actually helped some of his former consulting clients implement Workday's software, and he's excited to work on the product itself this summer.
"A lot of product management is listening to customer needs and figuring out where to go where to go with the product next, and that's essentially what consulting is…understanding what the clients wants and being able to make them happy," he said.
Click through Ediriweera's timeline below to find out how he landed the offer.