The dance-focused streaming subscription service is looking for ways to grow its subscriber base and retain current customers
By Kara Sherrer
Over fall break, Master of Marketing students and MBA candidates with an interest in marketing and/or brand management participate in BrandWeek, a three-day series of marketing challenges issued by clients. Teams are given a challenge and have anywhere between a few hours or days to come up with a plan and presentation for their client. A recap of Tuesday morning's challenge follows.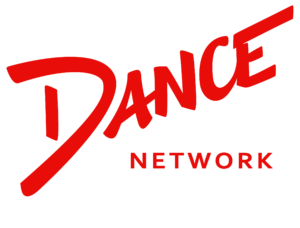 The Client: DanceNetwork.TV is a subscription-based streaming service that offers both original and acquired dance programming content such as TV shows, dance competitions, feature films, documentaries, video tutorials, blogs, news, podcasts, live competitions, and more. Headquartered in Nashville, the company provides monthly subscriptions of $6.99 to viewers around the globe.
The Project: Bill Lafontaine, Chief Marketing Officer at DanceNetwork.TV, presented the project to students. He tasked them with not one, but three, challenges: First, converting free video watchers to paid subscribers; second, retaining current subscribers; and finally, determining what segmentation tactics they should use to identify new audiences.
The Presentations: To retain subscribers, many teams proposed new variations on the current $6.99/month model, including different monthly pricing tiers, a family plan, a pay-per-view option, varying subscription lengths, and more. To convert users to the paid plans, some groups recommended a time-limited free trial, while other suggested moving towards a "freemium" model like Spotify, wherein consumers are given access to free content (often interspersed with ads) in the hopes that they will pay to upgrade.
To reach new audience segments, teams suggested everything from filming hip-hop tutorials to coordinating a junior ambassador program to tabling at dance competitions and sponsoring a dance night to teaching engaged couples how to dance for their weddings. Many teams also called upon social media campaigns and partnerships with influencers in the dance world to help spread awareness about the company.
The Winner: Lafontaine and his colleagues named Team #5 the winner for their insightful analysis of DanceNetwork.TV's need for exclusive content that doesn't appear anywhere else. "The whole idea of exclusive content — we know that that is what's going to make or break us, so having you say that was very important to us," he said.
Lafontaine also commended Team #5 for their suggestion to partner with Dance Marathon, a non-profit organization that raises funds and awareness for more than 170 pediatric hospitals across North America. The organization has chapters all around the country that host annual fundraising events, including a club at Vanderbilt. "The Dance Marathon charity event — I think that's a brilliant idea. The fact that there are so much around the country (is appealing)," Lafontaine said.
Want to learn more about Marketing at Vanderbilt Business? Visit our MBA program page or our Master of Marketing program page.