Learn more about the newest MBA candidates
By Heream Yang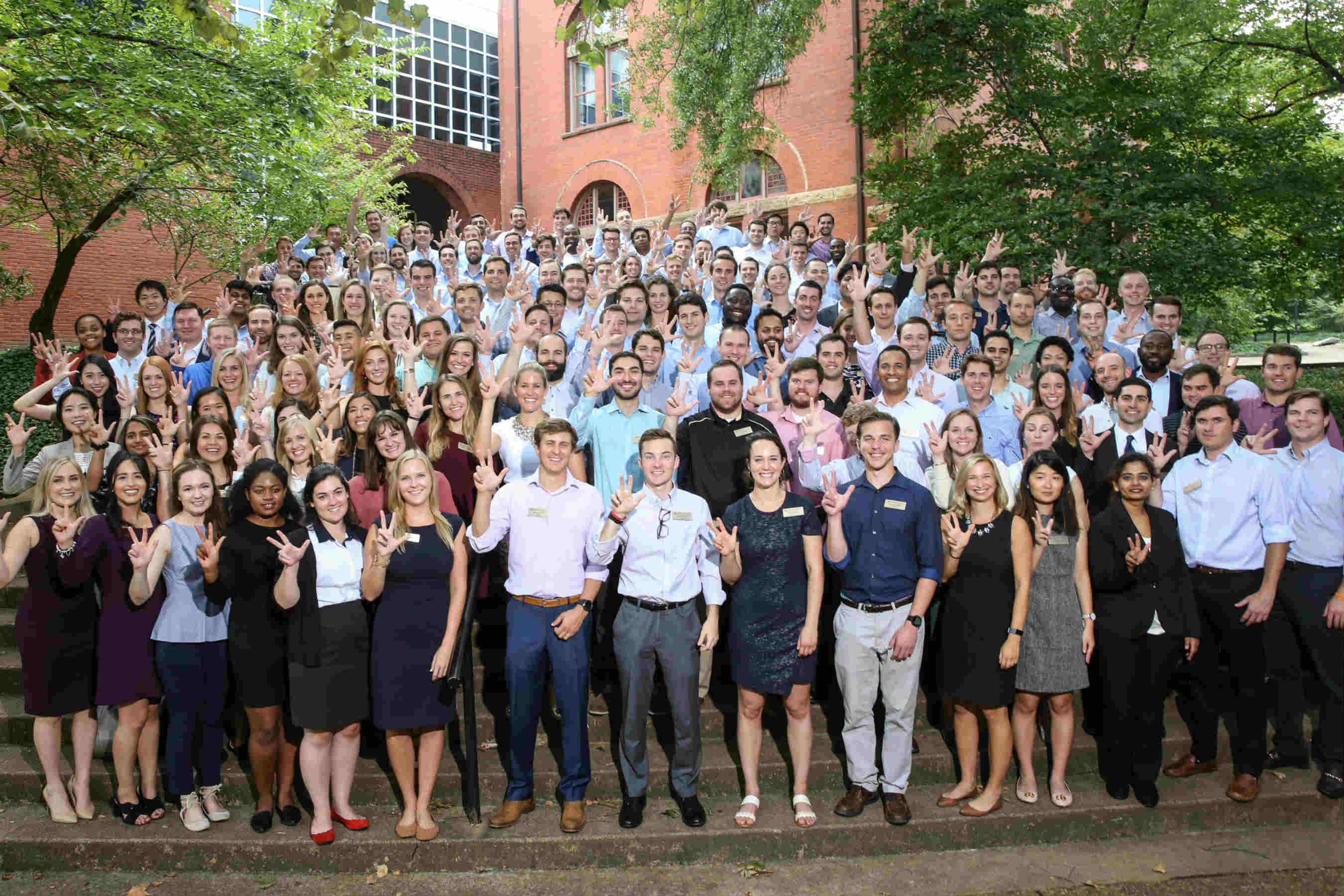 After an exciting week of orientation, classes kicked off for the newest cohort of MBA candidates at Vanderbilt Business. Coming from all over the world with a diverse range of business experiences, the students of the Class of 2021 are ready to embark on the next chapter of their careers over the course of the next two years.
For more information on Owen's newest MBAs, read the class snapshot below and visit our MBA program page to learn more.
Class Size: 147
Average Age: 28
Median GPA: 3.36
Median GMAT Score: 680
Scholarship recipients (% of class): 79.6%
Female (% of class): 30%
Minorities (% of U.S. Citizens): 17%
International Students (% of class): 14%*
Military (% of class): 12%
Average years of work experience: 5.3
Married or Engaged (% of class): 27%
*Includes dual citizenship and permanent residents.
Top states represented:

Tennessee
Texas
New York/New Jersey
D.C./Virginia/Maryland
California
Florida
Massachusetts
Illinois
Georgia
Kentucky
Top undergraduate institutions represented (partial list):
Vanderbilt University
United States Military Academy
University of Texas
University of Florida
University of Mississippi
University of North Carolina
University of Tennessee
Auburn University
Denison University
University of Miami
International countries represented:

Bolivia
Brazil
Canada
Chile
China
Germany
Ghana
Honduras
Iceland
India
Japan
Morocco
Nigeria
Philippines
Romania
Singapore
South Korea
Spain
Sweden
The Bahamas
United Arab Emirates
United Kingdom
United States
Uruguay
Vietnam