Learn more about the newest Executive MBA candidates
By Heream Yang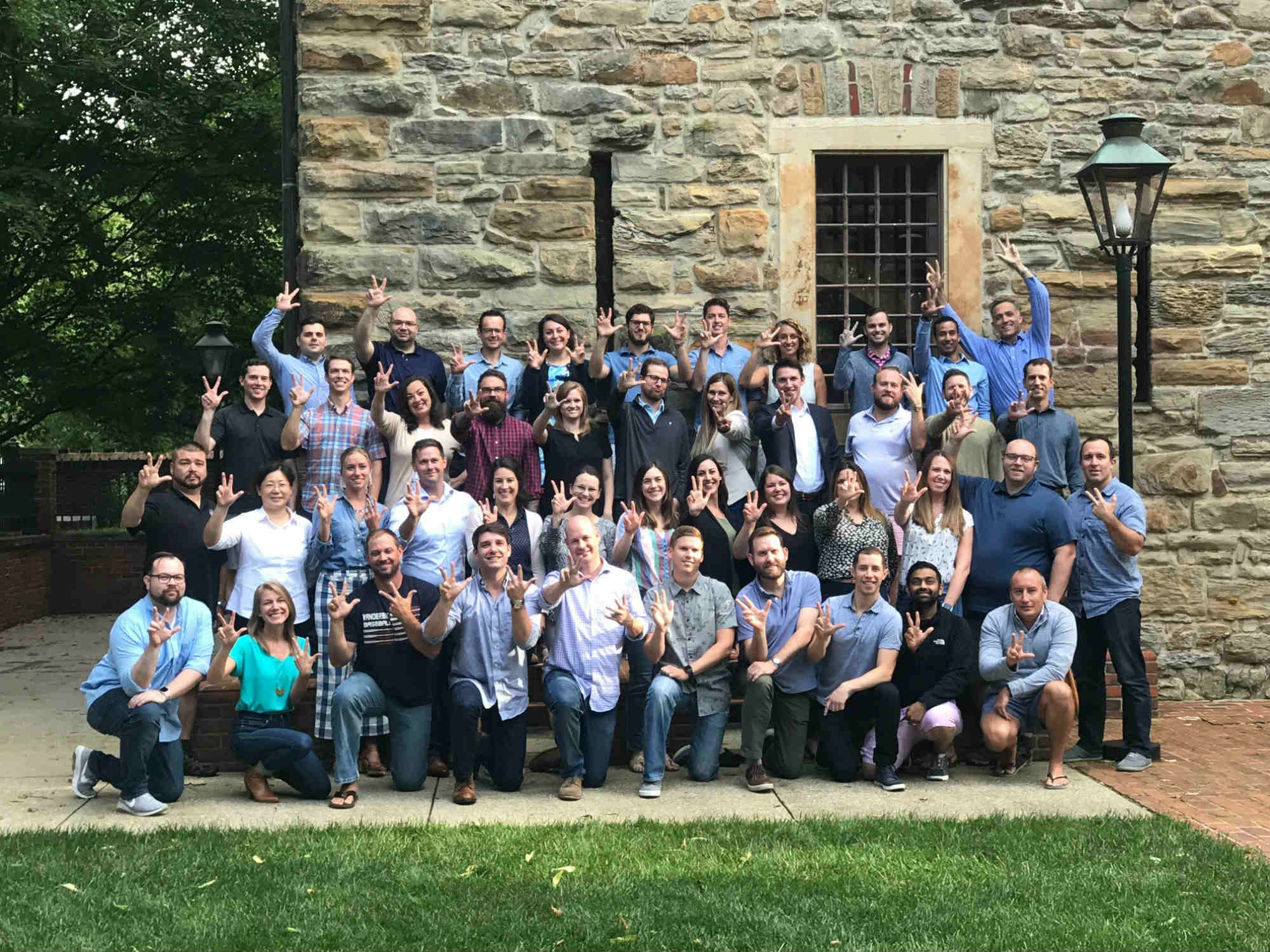 At the beginning of August, the newest class of Vanderbilt Executive MBA candidates kicked off the program with an intensive, weeklong residency in historic New Harmony, Indiana. Over the next 21 months, these working professionals will master the MBA curriculum and see a return on investment as they are positioned for success in executive leadership roles.
For more information on Owen's newest Executive MBAs, read the class snapshot below and visit our program page to learn more.
Class Size: 45
Average Age: 35
Average Years of Work Experience: 12
Average GMAT: 654*
Average Executive Assessment: 153†
Female (% of class): 36%
Minorities (% of U.S. Citizens): 14%
Prior Graduate Degrees (% of class): 18%
Married or Domestic Partner (% of class): 56%
*The GMAT was taken by 29% of the class.
†The Executive Assessment was taken by 71% of the class.
Partial list of companies represented:
DaVita Healthcare Partners
Ingram Content Group
MAPCO
Medtronic
Morgan Stanley
Regions Bank
Turner Construction
UBS
Universal Music Publishing Group
Industries represented:
Consulting
Consumer Products and Retail
Construction
Education, Government and Non-profit
Entertainment and Media
Finance
Healthcare and Pharma
High Tech and Energy
Manufacturing