Eligible students now qualify to apply for SHRM Certified Professional exam after graduation
By Nathaniel Luce
The Vanderbilt MBA program is pleased to announce that its Human and Organizational Performance (HOP) Specialization has been formally approved for Society of Human Resource Management alignment as of March 1, 2021.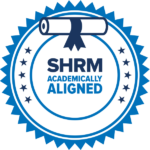 Eligible students enrolled in the HOP Specialization now qualify to apply for the SHRM Certified Professional (SHRM-CP) exam upon graduation. Those who earn the SHRM-CP credential will be able to display that credential in their title immediately.
"The strategic value of human capital has never been more important than it is today," said M. Eric Johnson, Ralph Owen Dean and Bruce D. Henderson Professor of Strategy. "Owen's unique HOP program has a long tradition of excellence, placing students in coveted HR roles. Students will now be better prepared than ever for careers as human capital professionals."
The SHRM-CP credential denotes recognized experts and leaders in the HR field, helps job seekers stand out in the search process, and sets credential holders apart in their organizations. Studies have shown that professionals with a SHRM-CP earn higher salaries over time.
Throughout the world, over 500 programs in approximately 425 educational institutions have been acknowledged by SHRM as being in alignment with its suggested guides and templates. The HR Curriculum Guidebook and Templates were developed by SHRM to define the minimum HR content areas that should be studied by HR students at the undergraduate and graduate levels. The guidelines — created in 2006 and revalidated in 2010, 2013, and 2017 — are part of SHRM's Academic Initiative to define HR education standards taught in university business schools and help universities develop degree programs that follow these standards.