The Owen-Owned Alumni Entrepreneur Spotlight series creates opportunities to highlight and feature Owen-Owned businesses among the greater Vanderbilt Owen Graduate School of Management community. The program includes an Owen-Owned Business Directory and other opportunities, such as speaking at an Owen Forward event, being featured in Vanderbilt Business Magazine and Inside Owen, and giveaways for events and alumni.
Interested in being featured and having your business' story told? Email the Owen Alumni Engagement Team at owen.alum@vanderbilt.edu with the subject OWEN-OWNED to learn more.

DNI Corp
Jono Huddleston (MBA'04)
Contact information: (p) 615-313-7000
DNI helps businesses of all sizes inform, activate, engage, and mobilize existing and future customers in the quest to grow their business. We partner with businesses across multiple industries that demand the highest quality compliance and efficiency in the delivery of their Targeted Marketing Solutions through to their Critical Customer Communications to their potential and existing core customers so they can focus on their core business.
www.dnicorp.com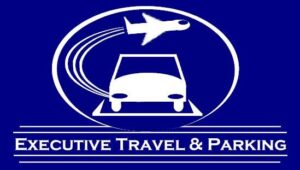 Executive Travel & Parking

David Hornsby (MBA'86)
Contact information: (e) david@exectp.com (p) 615-523-5100
Executive Travel & Parking is an off-airport valet parking company. We are a more convenient and less expensive option than parking onsite at the Nashville Airport. We were Nashville's first park n fly when we opened in 1990. We are also a niche corporate travel agency that specializes in high-touch service for executives and artist travel for music groups on tour.
https://www.executiveandartisttravel.com/
https://executivetravelandparking.com/

GA Pincus Funds
Gabriel Pincus (MBA'14)
Contact information: (e) gabriel@gapincusfunds.com
GA Pincus Funds is a Tennessee, Texas, New York, & Illinois Registered Investment Adviser (RIA) that manages wealth for clients using a proprietary investment strategy comprised of three main tenets: Algorithmic Management, Low Cost, and Transparency. GA Pincus Funds Algorithmically Manages all accounts; investing in Low Cost ETFs; while allowing all investors Transparent 24/7 real-time access to their accounts. We currently have 130+ clients, 10% of whom have ties to Vanderbilt.
www.gapincusfunds.com
Happenstance Whiskey
Paige Parker (MBA'22)
https://happenstancewhiskey.com/
ICR

Tom Ryan (MBA'91)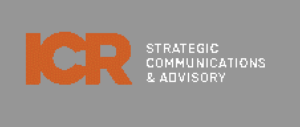 Contact Information: (e) tom.ryan@icrinc.com
Established in 1998, ICR partners with its clients to execute strategic communications and advisory programs that achieve business goals, build awareness and credibility, and enhance long-term enterprise value. The firm's highly differentiated service model, which pairs capital markets veterans with senior communications professionals, brings deep sector knowledge and relationships to almost 1,000 public and privately held clients across 20+ industries. ICR's healthcare practice operates under the ICR Westwicke brand (www.westwicke.com). With a portfolio of services that include Investor Relations, Public Relations/Crises Communications, Governance Advisory, Digital Branding and Transaction Advisory, ICR is one of the largest and most experienced communications and advisory firms in the world.
www.icrinc.com

International Association of Career Coaches (IACC)

Cara Heilmann (MBA'94)
Contact information: (e) cara.heilmann@outlook.com
www.iacareercoaches.org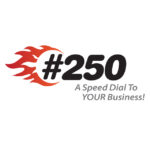 MDR Group, LLC dba #250 ("pound two-fifty")

Dave Robinett (MBA'88)
Contact Information: (e) drobinett@pound250.com (p) 913-486-6063 or dial #250 & say DAVE ROBINETT
#250 is a speed-dial that works on virtually all mobile phones in the US and Canada.  When paired with a Spoken Brand Keyword, it provides an easy connection between consumers and brands – via live voice calls and text replies. By eliminating hard-to-remember phone numbers or URLs, advertisers get more calls or digital engagement with their target audience – especially in direct response advertising.  #250 can also connect callers who say a brand name directly to that brand's intelligent voice assistant, to make purchases just using their voice, hands-free – no need for a mobile app or smart speaker (hence, 100% reach, right now, no prerequisites for the consumer).
www.pound250.com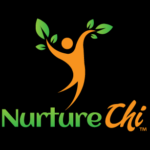 NurtureChi, LLC
Shaun Gilley (EMBA'94)
Contact information: (e) shaun@nurturechi.com
NurtureChi develops and markets products with a belief that Optimizing Your Energy should be Easy!  Our first product, NurtureChi Positive Energy Bars, combine berries, flowers and roots traditionally used to uplift the spirit with nature's finest fruits, nuts, seeds and hemp to support sustained energy.
https://nurturechi.com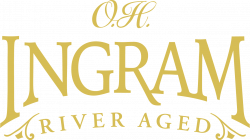 O.H. Ingram River Aged Whiskey
Hank Ingram (MBA'16)
https://ingramwhiskey.com/
Pennington Distilling Co
Michael Collins (MBA'00)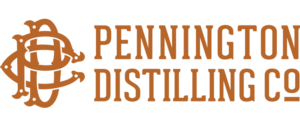 Established in 2011, Pennington Distilling Co. is an independent distillery that produces small batch premium spirits in the heart of Nashville, Tennessee. Our current roster includes Davidson Reserve Whiskey, Pickers Vodka, the award-
winning Whisper Creek Tennessee Sipping Cream, and Walton's Finest Vodka.
https://penningtondistillingco.com/
Poppie Paperie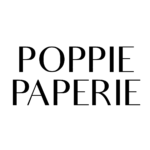 Shelby Strickland Kelly (MMark'19).
Contact information: (e) hello@poppiepaperie.com; (p) 409-679-0977
Poppie Paperie is a paper goods and design studio that specializes in customized personal, event
and business stationery.
www.PoppiePaperie.com

PTY Consulting
Brie Robinson (MBA'08)
Contact Information: (e) brie@pyt-consulting.com
PTY Consulting is, at its heart, a bootstrap boutique consulting firm focused first and foremost on transformation and change leadership.  We offer end-to-end change management expertise and implementation support across industry and sector, enabling and empowering our clients to accept and adopt changes. We are deeply embedded in the Nashville community with a business model that enables for-profit enterprises to subsidize our work with non-profit organizations.
www.pty-consulting.com
Trove Hospitality
Stephanie Verheyen (MMark'2017)
Contact Information: (e) info@trovehospitality.com or stephanie@trovehospitality.com (p) 615-237-8786
Trove Hospitality is a full-service vacation concierge born right here in Nashville. We create customized vacation itineraries for people visiting Nashville, with a focus on helping them discover the more unique businesses that make our city so special (aka, not just the ones who can pay to be #1 on TripAdvisor and Yelp). We can also stock the rental property with groceries before guests arrive, set up decorations, bring in a mimosa bar or DIY facial kits, arrange for a private chef meal, and much more.
www.trovehospitality.com