In this edition of People of Vanderbilt, we spotlight MBA student Emilia Banks
By Arial Starks
Vanderbilt Business is known across the globe for its high caliber of students, faculty, and staff. In this edition of People of Vanderbilt, we spotlight MBA student Emilia Banks, who shares a little about herself.
What's your secret talent?
I have an undying love for the Nashville Predators, if that's a talent.
Who or what empowers you at Vanderbilt?
My classmates! They are my motivation to lead on campus and give my best every day.
What are 1 or 2 experiences that have really shaped your time here at Vanderbilt?
The Consulting Symposium in the fall solidified my interest in consulting, after being relatively uncertain of what I wanted to pursue after business school. I asked practitioners many questions about the work, the lifestyle, and the growth opportunities. I met a recent grad who introduced me to the firm I will be interning with, too!
Traveling to Guatemala with Project Pyramid has been one of my favorite experiences thus far – the 15 of us became very close. We started with a leisurely weekend on Lake Amatitlan, and then we spent a week working with our consulting partners. We learned about the process of coffee production from farm to brew; we took a tour of a very cool brewery; and we walked throughout one of the prettiest cities I've ever been in. Antigua has cobblestone streets, brightly colored buildings, and flowers everywhere – I cannot wait to go back!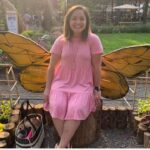 What's your favorite way to connect with the Vanderbilt community?
My favorite way to connect with the Vanderbilt community is through Closing Bell on Thursdays. I see classmates who may not be in my current courses, I learn more about the clubs hosting each event, and I wind down after a busy week of classes. 
What's something you've learned about yourself during your time at Vanderbilt?
I have learned that I thrive on structure and a plan! There is a lot of rolling with the punches in business school, so structuring things within my control – meal prep, sleep, exercise, keeping up with the news – helps remove a level of stress and provides me with the ability to be present on campus.
Are you in a leadership role associated with Owen? If so, name the organization and title.
I am the incoming President of the Owen Strategy and Consulting Club, I am the incoming Lead Communications Fellow, and I am one of the incoming Vice Presidents of Community Affairs within the Owen Student Government Association.