This special edition of PoV features Max Lytvyn, Ukrainian alumnus and Co-Founder and Head of Revenue of Grammarly
By Lacie Blankenship
Grammarly reacted swiftly to the Russian invasion of Ukraine, supporting team members in-country, marshaling resources to support the Ukrainian people, and suspending service to Russia and Belarus. Take us through the process by which these decisions were made. Were any of them determined ahead of the actual invasion?
This war is highly personal for me. Along with Grammarly's other co-founders, I was born and raised in Ukraine. Many Grammarly team members call Ukraine home, and until recently, the company has operated a vibrant office in Kyiv, in addition to hubs in San Francisco, New York, and Vancouver.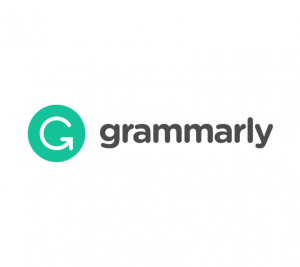 Our top priority has always been the safety and well-being of our team members. That priority has been the foundation for our decision-making, along with our EAGER values (ethical, adaptable, gritty, empathetic, and remarkable). These values inform all decision-making at Grammarly. Before the invasion, we put contingency plans in place and were able to act quickly to help our affected team members and their families remain safe with both relocation and ongoing financial support. Our team members' empathy, grit, and adaptability have allowed us to take these steps while maintaining business continuity and growth amid such horrific events.
Driven by our values and deep connection to my home country, we knew we wanted to do more to return peace to Ukraine and support its people. I'm very grateful that our business strength enabled Grammarly to commit $5 million to fund organizations supporting Ukraine's people and their defense. Within the company, there was an incredible groundswell of support, with many team members organizing fundraisers among their communities and donating, which we matched. We also supported companies in Ukraine's tech community by sharing our experience and advice on relocating teams to keep them safe and enable effective remote work. 
With our mission to improve lives by improving communication, we also asked ourselves how we could use our platform to increase our impact. This led us to offer Grammarly Premium for free to media outlets in Ukraine and to add a message in our product directing Grammarly users writing about the war to resources for helping Ukraine, for example. 
What has the response been to your efforts? What are you hearing from employees, customers, and other stakeholders? 
The responses and support from the Grammarly community have been uplifting. Our team members' empathy for each other through these challenging times has been inspiring. I've seen folks leaning on one another, showing grace and understanding. We've also had the backing of our investors, reflecting their commitment to our team members' well-being to uphold both our values and our growth. Our investors provided unwavering support for each decision to help our team members and the people of Ukraine broadly. I'm very grateful for their solidarity, even when there are costs associated with those choices.
Customers have also reached out or posted on social media to share their solidarity with Ukraine and Grammarly. I've seen tweets, comments on our social posts, and emails from customers thanking us for our commitment and contributions. Their notes have meant so much to us. 
Grammarly's support for Ukraine has continued to evolve as the situation in the country changes. Do you have any additional plans in the works that you can share? 
We're looking forward to the day when it's safe for our Ukraine team members to return to our hub in Kyiv. While we don't know when that will be, Grammarly will be there to welcome back our team members. Ukraine is home to a community of talented technologists, and we'll link arms to help rebuild the country's energetic tech scene. 
In the meantime, I'm asking that anyone who is able to give please join me in supporting trustworthy organizations in need of funds to care for Ukraine's people.
Have the last 2+ months changed the way you think about the role of business / industry in society? Have they changed the way you think about leading an organization? 
These past months have reinforced that companies cannot ignore what's happening in the world. It's tempting to think, "I'll just make a good product, and politics are not my responsibility." Companies need to be prepared to discuss and address controversial choices while balancing loyalty to the team, customers, shareholders, and society. When we consider each of these groups, we see that we can't be driven by financial interests alone and need to weigh morals, principles, values, convictions, and broader judgment. 
Businesses play a significant role in influencing society, and focusing solely on immediate shareholder interests is irresponsible in that broader context. The support and positive messages from our customers have shown us that doing good and doing well are interconnected. Society has become dramatically more comfortable asking corporations about their values, principles, and loyalties and holding to account companies that have big gaps between declarations and actions.
What advice do you have for corporate leaders that may be considering how they and their organizations should respond to the conflict in Ukraine? 
First, I'd like to call on all business leaders to help Ukraine. The ongoing war is both a tremendous humanitarian crisis and the tip of the spear to protect democracy and self-determination globally. In our global economy, imperialism and instability will hinder corporate growth if left unchecked. 
I also encourage leaders to get clarity on your company's values, beliefs, and principles. Define them, and ensure all your stakeholders – including team members, customers, investors, and key partners – are on board. Get comfortable sharing this externally and determining how you respond to ethical and societal issues based on that foundation. Unimaginable events can happen. Being prepared with strong values and principles enables decisive action. With our EAGER values as our guide, we were able to respond to the crisis caused by Russia's war against Ukraine in a unified, efficient way. I've learned a great deal from President Zelensky and the impact he's had on Ukraine's resilience. Guided by clear values and beliefs shared among his people, he models adaptability, confidence, and empathy.