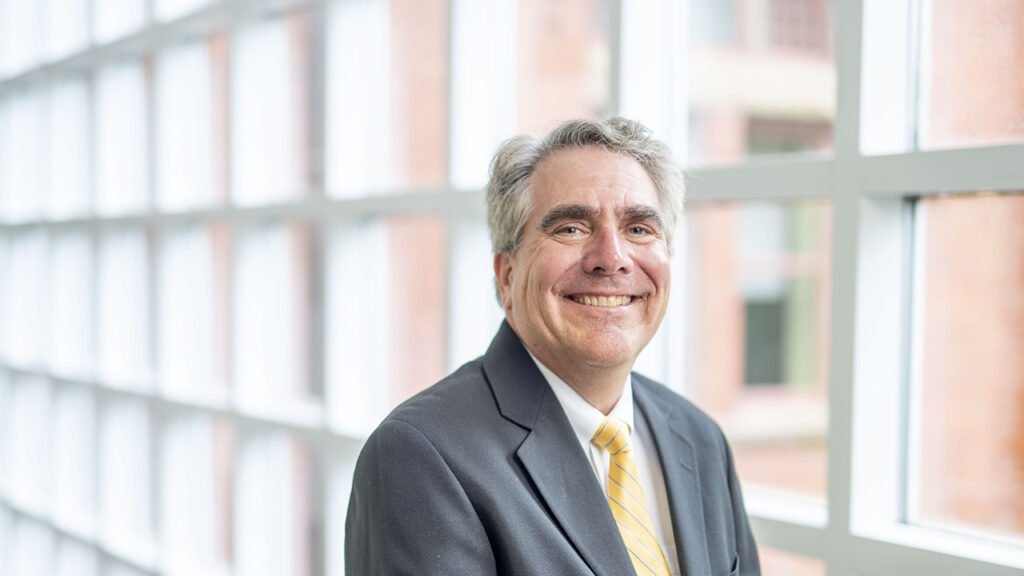 I write to you in this edition of Vanderbilt Business Magazine on the edge of a significant transformation at Owen. As you are probably well aware by now, the fall term began in the midst of the largest renovation effort in Management Hall history, one that will fundamentally improve our ability to deliver world-class education on a personal scale.
As Chancellor Diermeier puts it, "This expansion reinforces Vanderbilt's long-term vision and commitment to excellence in everything we do….This new space will make a profound impact on our mission and common purpose for years to come."
One impact we're particularly excited about is the enhanced capacity to welcome the Nashville business community to Management Hall, where flexible learning spaces, gathering areas, and 50% more space will allow for more programming and opportunities to connect. If you haven't already, I encourage you to explore the new building virtually and follow our progress through our project microsite, which you can find at business.vanderbilt.edu/alumni.
Of course, our progress can't be measured by construction projects alone. While faculty, staff, and students are stretched across multiple buildings during the project (I encourage you to take our video tour of this year's facilities, if you haven't already), we continue to grow and evolve through programming, engagement, and more. Take a look at Owen News to learn more about what's happening at Owen this year.
Entrepreneurship takes centerstage in this issue. It has been a quiet foundation of business education at Owen for decades, championed and elevated by faculty members like Germain Boer and Michael Burcham, and evidenced by alumni who have launched ground-breaking ventures across many industries. Owen-Owned is a platform through which we celebrate alumni success and transfer knowledge to the next generation of entrepreneurs. This fall, we welcomed a new Director to the Center for Entrepreneurship, Stacie Pawlicki, who brings a strong combination of experience and passion to the role.
The past year and a half has brought considerable challenges on a global scale, and our alumni have risen to the occasion across industries. We highlight 2 in this issue – Ravi Chari and Dr. Alex Jahangir – who have offered tremendous impact in the healthcare space. We're grateful for their work and the work of all alumni who have support their families, communities, and organizations throughout the pandemic.
And, as always, I'm grateful for the support of our alumni community and the many forms it takes. You are the true foundation of the Owen Graduate School of Management, and we look forward to welcoming you through the doors of our newly renovated home next fall and beyond.
All the best,
M. ERIC JOHNSON
Ralph Owen Dean
Bruce D. Henderson Professor of Strategy