In this edition of People of Vanderbilt, we spotlight Love Patel
By Arial Starks
Vanderbilt Business is known across the globe for its high caliber of students, faculty, and staff. In this edition of People of Vanderbilt, we spotlight MS Finance student, Love Patel who shares a little about himself.
What is your secret talent?
My secret talent is that I bake the most amazing chocolate chip cookies. I am also a great chef who can cook Italian, Mexican, and Indian food. And I can speak 4 different languages including English.
Who or what empowers you at Vanderbilt?
The most prominent pillars of support at Vanderbilt are my fellow students, who inspire me to grow as a person every day. Next are the professors, who respect our opinions and truly love passing on their knowledge of fundamental ideas. Finally, I'd like to mention the outstanding Career Management Center and the support team.
What are 1 or 2 experiences that have really shaped your time here at Vanderbilt?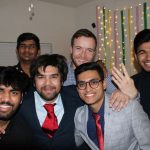 The value of the Owen community and our alumni network's significant contribution to our success has been made clear to me through experiences like information sessions with potential employers and coffee discussions. Another experience is the classroom setting—having MBA and MAcc students as classmates has highlighted various aspects of different backgrounds and demonstrated the value of multiple personalities on a team.
What's your favorite way to connect with the Vanderbilt community?
My favorite way to connect with the Vanderbilt community is through Closing Bell and all the events that Owen offers.
What's something you've learned about yourself during your time at Vanderbilt?

With a full course load and recruiting for investment banking, it amazed me how well I could manage my time and still be successful. I also learned that it is okay not to have all the answers—we all figure it out towards the end.
Looking back on your time at Vanderbilt, what is one of your favorite memories, activities, or rituals?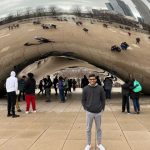 My favorite memories include going downtown to Broadway with my classmates. I also enjoyed the country music that Nashville offers.
Looking forward, what are you most excited about this year?
I am excited about making more memories and improving myself while enjoying everything that Nashville has to offer. I am also looking forward to working in New York City next year with my full-time job.
Are you in a leadership role in association with Vanderbilt? If so, name the organization and title.
I am an Admissions Ambassador for the Vanderbilt MS Finance program.