In this edition of People of Vanderbilt, we spotlight Logan Gravelle
By Arial Starks
Vanderbilt Business is known across the globe for its high caliber of students, faculty, and staff. In this edition of People of Vanderbilt, we spotlight MS Finance student Logan Gravelle, who shares a little about himself.
What is your secret talent?
I can type around 150 words per minute.
Who or what empowers you at Vanderbilt?
My friends. Full-stop. I did the majority of my undergraduate degree online (partly due to COVID, partly due to cost), and although that worked out for my situation, it did leave a lot to be desired socially. My will to get things done was based solely on my own ability (or lack thereof) to find motivation. When I arrived at Owen, it was a bit of a culture shock. I had spent so much time in effective isolation, that going to classes with other people felt a little bizarre. Very quickly though, I got acclimated to this new dynamic and sort of came to enjoy the change of pace. More than anything, I think my friends empower me simply because they are supportive. Honestly, I think everyone supports everyone at Owen, but when you have a group of people whom you consider yourself "close" with, their ability to offer support without even really intending to, is truly extraordinary. Maybe it's because we are all going through roughly the same thing right now in our lives, but regardless, whenever I am having a down moment, feeling overwhelmed, or just need a little encouragement, my friends are there and give me that much-needed sense of "you got this." Friends also have that unique ability to be a cheerleader for everything in your life. Whether academic, professional, social, or something else entirely, the support and encouragement of friends keep me going.
What are 1 or 2 experiences that have really shaped your time here at Vanderbilt?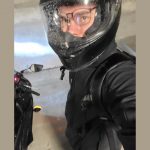 There are 2 experiences that come to mind. The first is quite general and that is my time spent on the admissions ambassador committee. A great deal of my commitment to this organization is simply to talk with prospective and accepted students. They have a ton of questions and I have a ton of answers. The people on this committee played a big part in my decision to come to Vanderbilt in the first place, and I was very eager to give that same support to others. Although this is a pretty rewarding experience in and of itself, it requires me to reflect regularly on my experience with Owen thus far. Having to use that reflection to help students understand what is in front of them really hammers home the impact of what I am going through this year. The other experience that comes to mind is the professional development course from Mod 0. Public speaking has never been something I inherently struggled with. There are certainly nerves, but once I get rolling, I am good to go. However, this course really solidified public speaking as a skill for me. Not only did I learn a fair bit about how to conduct myself in a professional/interview setting, but it also helped me understand just how much I should lean into this skill.
What's your favorite way to connect with the Vanderbilt community?
The reality of Owen is that it is big and it is diverse. It would be really difficult to regularly interact with and get to know people from every program. Closing Bell might be one of the best examples of Owen facilitating this experience. Having that weekly gathering to look forward to is not only encouraging in getting through the week but offers a great mingling experience to try and meet new people within the comfort of your current social circle. I also enjoy interacting with the Owen community outside of the walls of Owen. There are often groups that get together to go to concerts, enjoy an evening on Broadway, or find some other social activity on the weekends. These are great opportunities to meet people you wouldn't otherwise get to interact with, but who share something in common.
What's something you've learned about yourself during your time at Vanderbilt?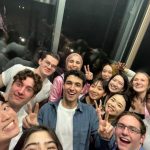 You are your own worst enemy. Since starting at Owen, I have accomplished many things. I have successfully broken into the investment banking industry. I have become a more open and social person. I have found new friends. I have learned a ton. I got my motorcycle license (and a motorcycle), and have visited many new places throughout the country. While none of this necessarily felt downright impossible before Owen, many of these things felt somewhat out of reach. The first victory (getting my motorcycle) really drove home the importance of "doing hard stuff." When you accomplish something new and challenging, it completely reframes your brain. For me, it only took one thing to realize just how much of the stuff I considered "hard" was actually well within my grasp. Although there is certainly an element of "time and place" that backdrops this realization, I really came to understand just how much of what I perceived as "limitations" were my own uncertainties manifesting in other ways. You need to get out of your own way.
Looking back on your time at Vanderbilt, what is one of your favorite memories, activities, or rituals?
Hands down my favorite ritual is Closing Bell, but perhaps not for the sole reason of it being a Closing Bell. Closing Bells are great. Free food and alcohol set in the backdrop of fun people and the end of a stressful week, and you've already got a recipe for good times. But my friends and I quickly realized that we could extend the fun by going out to watch Thursday night football right after. Our weekly ritual is to meet up at Closing Bell and gather a small group of people to head out to a local bar right after. Some weeks garner more people than others, but it quickly became one of the best parts of the week for me.
Looking forward, what are you most excited about this year?
There are a number of things that come to mind. In no particular order: I am very excited to learn from more world-class professors in Mod 4. Owen has some truly phenomenal minds, and they were a big factor in my choice to come here. I am also excited to continue (and round out) the year with my friends. They say time flies when you are having fun – well it also flies when you are super busy with school work, week in and week out. Spending time with my friends has become one of the most encouraging and motivational things for me, and I look forward to more great memories with them. Finally, I am really looking forward to starting my job in investment banking and moving to Charlotte. Getting a job is, after all, a big reason why I came to Vanderbilt in the first place, and although I am well aware of the stress that might await, I'd be lying if I said I wasn't really looking forward to diving in head first.