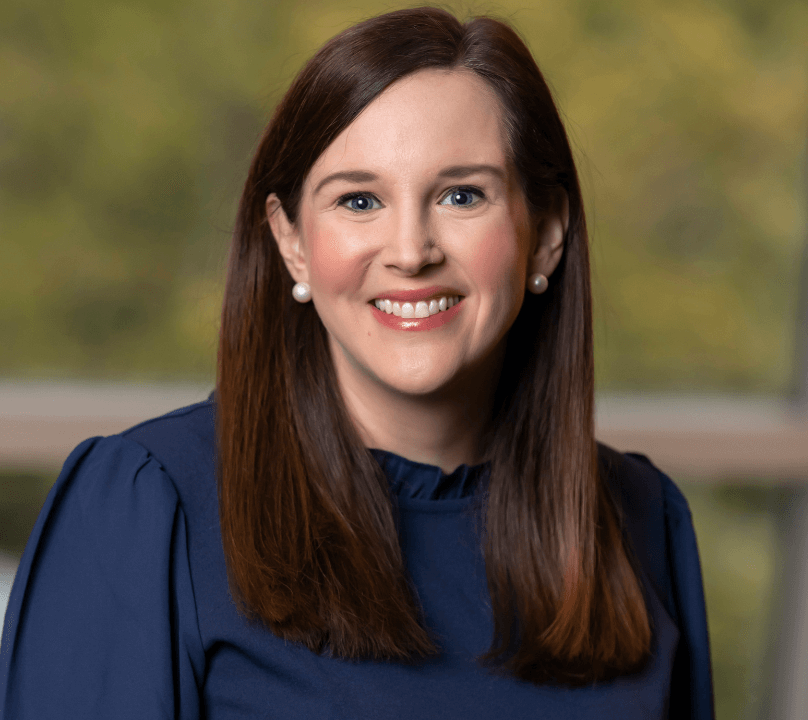 Bailey McChesney
Director, MBA Admissions
Biography
Bailey McChesney focuses on the Admissions side of the Recruiting and Admissions Team. As part of her role, she manages the application evaluation process, campus visit experience, incoming student onboarding experience and our MBA Recruiting & Admissions Fellows.

Bailey began with Vanderbilt Business in March 2011 in an admissions operations role where she facilitated many of the operational procedures for the department and planned the national MBA recruiting tour, Inside the MBA. Prior to her current role, she enjoyed traveling and recruiting students to join the Vanderbilt MBA program and serving as the Owen Orientation Chair.

Bailey earned both her Master's Degree in Higher Education Counseling and Bachelor's Degree from East Tennessee State University (ETSU) in Johnson City, Tennessee, where she served as the Orientation and Preview Assistant, coordinating the first-year orientation program. Bailey is an avid college football fan and can often be found cheering on her favorite teams in the fall. She loves Mexican food, coffee, and spending time with her family.
Education
M.A., Higher Education Counseling, East Tennessee State University, 2009
B.A., Mass Communications, East Tennessee State University, 2006