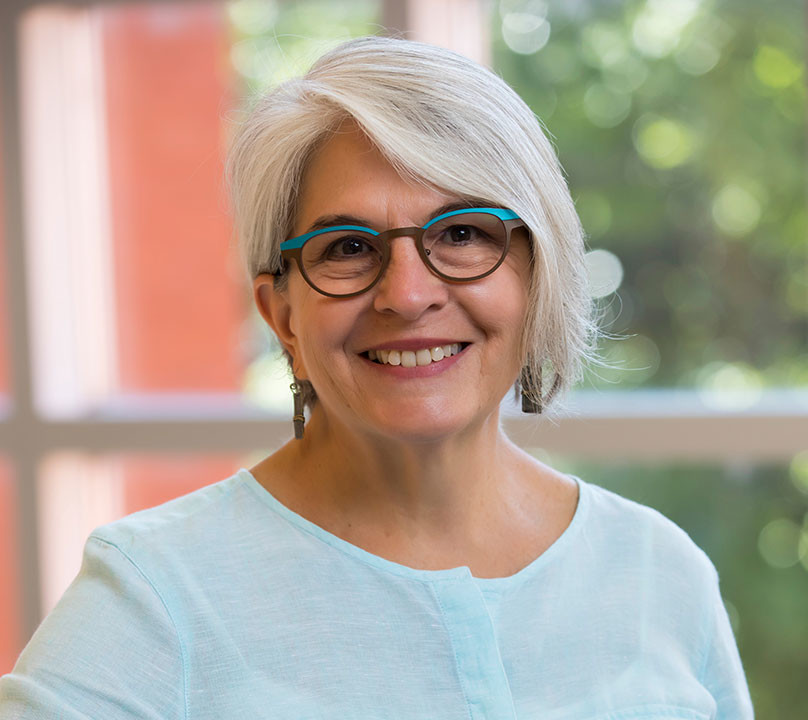 Kim Killingsworth
Director, International Recruiting & Relations
Biography
Kim joined Owen in 2012 bringing with her a career of experience in international higher education and a lifetime of international relations. Her experience spans prior international recruitment and admissions at Cornell's Johnson Graduate School of Management, selection, academic placement, advising of Latin American Fulbright scholars; and design, and program management of international exchange programs. Fluent in Spanish and working on her Portuguese, Kim is happy to have enough of a base in the latter to be able to discuss coffee, one of her passions, when in Brazil. She has lived and studied in Spain and was a two-term Peace Corps Volunteer specialized in micro-enterprise development in Honduras and Chile. In Honduras she founded women's' community banks for artisans and was thrilled to learn that Mohammad Yunnus, founder of the Grameen Bank and micro-finance guru, obtained his Ph.D. at Vanderbilt. At the University of California, Davis she studied International Relations and Spanish and obtained her master's in Spanish from Middlebury College's Language Schools.
A veritable road warrior, Kim thrives on meeting candidates outside the US. When traveling the world, she tries to experience cities by bicycle and counts navigating Beijing traffic and visiting Thai temples by night in a bad storm in Bangkok as amongst the most memorable times on a bike. When in Nashville she enjoys its extensive greenways system for biking and walking and as a foodie can barely keep up with Nashville's thriving restaurant scene.
Kim is the staff advisor for the Global Business Association and Asia Business Club and works with international as well as domestic candidates.
Education
M.A., Spanish, Middlebury College
B.A., Spanish, University of California, Davis