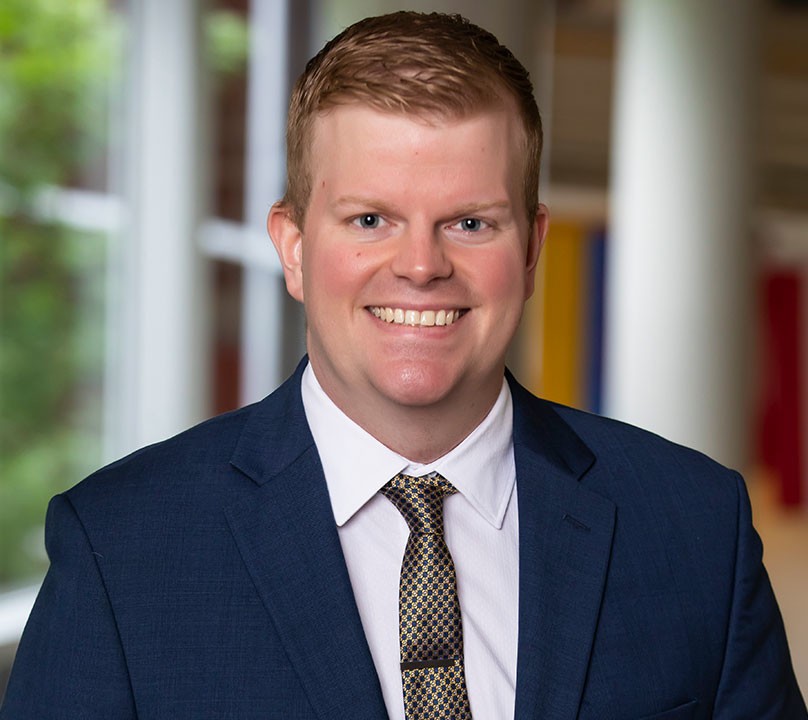 Scott Elam
Program Coordinator, Financial Markets Research Center
Biography
As Program Coordinator for the Financial Markets Research Center, Scott oversees all travel and logistics for the FMRC Seminar Series and the annual FMRC conference. In partnership with the Director of the FMRC, he advises on budget matters and plays an active role in maintaining the FMRC database.
After graduation from Northeastern Illinois University, Scott began working at The Second City in Chicago, IL in a variety of capacities. As the Program Assistant for the Youth & Teen Program, he oversaw summer camps and arts education for ages 4-18. As Executive Assistant, he aided the President of the Training Centers during an expansion of over 25,000 square feet, 10 classrooms, two theaters, and a bar/restaurant. As a performer for The Second City, Scott traveled the world aboard Norwegian Cruise Line performing to sold out audiences every night of the week from Alaska to Colombia to Spain and back. Most recently, Scott was a Financial Coordinator at The Kellogg School of Management (Northwestern University) where he managed research budgets for Strategy faculty.
Scott lives in Brentwood with his beautiful wife, Darci, his wonderful mother, Donna, and his cold and aloof cat, Nym.
Education
B.A., Justice Studies, Northeastern Illinois University, 2011