Army veteran explains how he secured a product manager position at the world's largest e-commerce company
By Kara Sherrer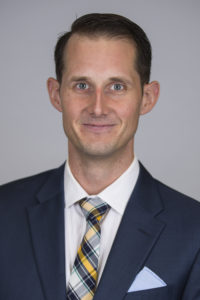 When he first enrolled at Owen, Chris Morrow (MBA'18) didn't know what career he wanted to pursue, or if he even wanted to leave the Army: the former Company Commander was still on active duty at the time. A few weeks into classes, however, Morrow came to the decision that, after 12 years of service, he was ready to transition out of the Army.
Morrow began considering what civilian career he wanted, and was immediately drawn to technology companies, specifically gaming. He interned  at Xbox over the summer in an HR capacity before landing a full-time position at Amazon as a Senior Product Manager. He looks forward to the opportunity to work on Amazon Game Studios, Lumberyard, and Twitch after moving to Seattle.
"I felt like this is the right post-MBA move," the now-veteran says.
Click through Morrow's timeline below to follow his journey to Amazon.