The native Peruvian explains how he used his background in consulting and his Vanderbilt Business degree to land a job at Deloitte
By Kara Sherrer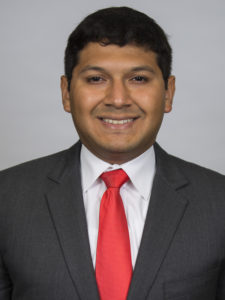 Leonidas (Leo) Cuenca began his career working for a consulting firm in his home country of Peru. He loved the work, but after a few years decided that he wanted to work on larger clients with a more global footprint. "I enjoyed working in consulting, but I knew I wanted to improve my knowledge and work at a greater scale," he said.
Cuenca began looking at business schools to help him make that transition and settled on Vanderbilt Business. He leveraged his background in consulting and his Vanderbilt MBA to secure a Summer Associate position at Deloitte this summer and will be returning full-time as a Senior Consultant after graduation.
"I wanted to solve bigger problems, more important challenges with a greater impact," he said. "I recognized that the U.S. is the biggest market for consulting, and Deloitte is the largest consulting firm in the world. There's no better place to handle those big problems."
Click through Cuenca's timeline below to find out how he landed the offer.