All the notable stories from Vanderbilt Business for the past week, from being a woman at Vanderbilt Business to mapping the Executive MBA track timelines
In case you missed it, we've rounded up all the Owen news from the past week in one convenient place. Explore the stories at the links below.
How I Got the Internship: Brittani Roberts (MBA'19), Business Program Manager, Microsoft
Our "How I Got the Job" series was so popular, we're launching one for internship offers as well. In our first installment, find out how Roberts used her sales experience and entrepreneurial mindset to land an internship with Microsoft's cloud computing group.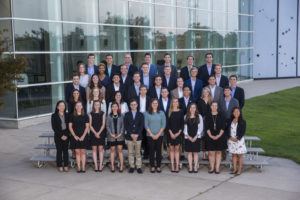 MAcc Class of 2018 Internship Reflections
Master of Accountancy students recount their internship experiences at the Big Four and discuss their favorite parts of immersing themselves into the accounting busy season.
This is Vanderbilt Business: The Vanderbilt MBA Experience for Women
In the latest episode of the podcast, first-year MBA candidates discuss being a woman at Vanderbilt, the school's relationship with the Forté Foundation, and more.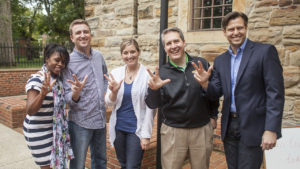 Two Years in the Life of a Vanderbilt Executive MBA
Vanderbilt EMBA's Executive Director and Director of Recruiting answer frequently asked questions and map the two Executive MBA tracks in timelines.
Twitter Roundup
April 2-6