Former engineer will spend his summer consulting for supply chain projects at one of the biggest firms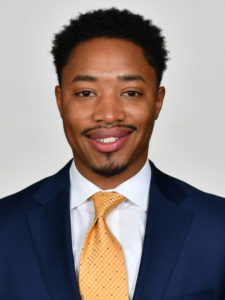 After graduating with a degree in mechanical engineering, Brian Hawkins (MBA'19) accepted a process quality engineering role at General Electric. After a couple of years, he began working with external suppliers, traveling frequently and working on supply chain and customer issues.
Hawkins realized that he really enjoyed the travel and interaction with customers, but he wanted to expand his work beyond the energy sector. He decided to go to business school to help him make the transition. Once he arrived, he focused his recruiting energies on consulting and managed to nab a competitive summer associate position at EY.
"I wanted to get in front of the customer, and the best way to get in front of the customer is to get into one of these consulting-type roles…where you're understanding their issues and helping them solve it," he said. "I couldn't be happier with how it worked out."
Click through Hawkins' timeline below to find out how he landed the offer.