The EMBA team proposed recommendations for expanding the museum's e-commerce offerings
In the Executive Edge track of the Vanderbilt Executive MBA program, students are assigned to a cross-functional C-Team, designed to emulate a C-suite of executives. During their final spring semester, each C-Team completes a capstone strategy project, consulting on real business challenges.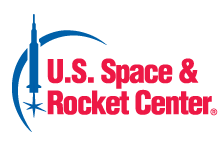 The Client: Located in Huntsville, Alabama, the U.S. Space & Rocket Center has showcased rockets, achievements and artifacts from the U.S. space program for more than 50 years. Each year, the Center welcomes more than 600,000 visitors and campers to its museum and programs. The Center is the largest spaceflight museum in the world, and its collection is valued in the tens of millions of dollars.
The Project: The Center is trying to stay connected with its campers and visitors after they leave the museum through e-commerce and online merchandising opportunities. The Center asked the EMBA team to figure out how it could successfully expand its e-commerce offerings in a way that supports its mission as an educational, non-profit science museum.
The Analysis: The EMBA team looked at other peer group non-profits, especially museums, that sell merchandise online to identify what worked and what didn't. The team also reached out to current and potential vendors — such as ticket providers, web developers, logistics providers, and subscription box sellers — to map out technical capabilities and challenges.
They paid a visit to the U.S. Space & Rocket Center to take a tour, meet the staff, and learn more about current e-commerce and retail operations. The Center also gave the team access to important data such as certain financial information, website analytics, and e-commerce sales. Finally, the team gathered their own data by sending out a survey to 16,000 Center customers.
The Recommendations: The EMBA team suggested modernizing the current website and the e-commerce options to make them more user-friendly. The team proposed offering a limited product mix based on the most popular items sold in the on-site gift shops, as well as focusing on educational products to appeal to student campers looking to stay connected with the Center after their programs end. Finally, the team also recommended the creation of a STEM subscription box so customers could receive regular shipments of the Center's products.
The Feedback: "From the start, the EMBA team demonstrated that they understood our organization and had invested themselves into helping us develop opportunities," said Scott Harbour, Associate Vice President of Museum Operations.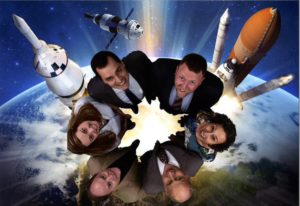 "The team's findings were spot on with our theories. However, they were able to take the findings one step further and provide additional insight that our team and had not realized," he continued. "We have already used some of their work and are developing plans around additional insights to put into our next budget cycle."
Want to learn more about the Executive MBA program? Visit our program page, or request information.