Looking back on some of the best blog posts from Owen's beloved Chief Admissions and Recruiting Officer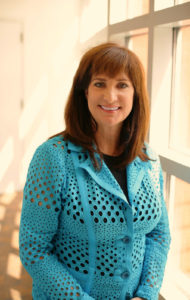 Tami Fassinger, who passed away last month after a long bout with cancer, was a fixture of the Owen and Vanderbilt communities for more than 30 years. She touched the lives of faculty, staff, and students across all programs and walks. Through her humor, tenacity, curiosity, and genuine passion for her work and her co-workers, Tami left a lasting impression on everyone she met. The Owen community is better off because of her and saddened by her absence.
Professionally, Tami was an innovator in the truest sense of the word, and the programming she developed at Owen helped transform the school and the world of higher education, particularly in the Executive MBA space. Her approach to work reflected her approach to life – always curious, always interested in building relationships – and we're fortunate that she documented much of her journey through Owen in a personal blog.
To honor Tami's memory, we've curated some of her most popular posts. While much of her work focused on business school and the professional world, there are lessons to be applied to every aspect of life. You can read her entire blog here.
A Book Review: Finding Common Ground
"What we have in common is our differences along the way….My favorite people consistently have been those who think differently than I do. That is probably why I love working at a university."
Many Consultants Were Troublemakers In First Grade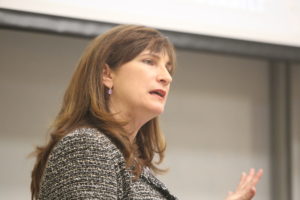 "Consultants grasp concepts quickly. In first grade, they were likely to be early to get it, which means they had time on their hands. They found other ways to stay busy. Thus, my goal always was to find people who admitted to some level of troublemaking in early life."
Don't Wait on the Waitlist: Do Something
"Whatever you do, you should do something to improve your application. Show your diligence and interest in improving your application. Do not mistake the value of your own actions to improve your candidacy (which we like) with the poor judgment of getting others to write on your behalf to change our minds (because it won't)." 
Are You Covered By Your Cover Letter? 
"Typos will kill you, but that's true in anything. Any form of communication that is done well is received with appreciation and stands out in a world where people are rushed and not careful. Spellcheck alone isn't enough."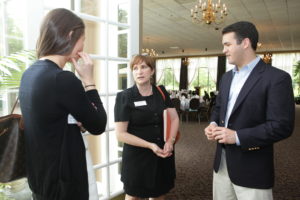 Nine Tips To Successfully Transition From Your Current Job To B-School
"If you're like most entering B-School students, you're probably hoping to either switch careers two years from now or get a significant boost up the career ladder in your chosen field when you return. In almost all cases, future employers and recruiters will be looking at how you used your business school experience to build upon the skills and networks you developed in your most recent job. That means it's to your advantage to leave your current position on the best terms possible."
Making Time When There's Limited Time For An MBA
 "One common truth for working executives who still want an MBA is that they may have put the decision off for years, waiting for the right time….To them, the "right time" is a panacea where time stops–when the job isn't going to be so demanding, when the kids can take care of themselves (what a nice thought!), and when their volunteerism and community leadership take a vacation. They are right, and they are wrong."
Leadership Development: New Year's Resolution Not To Shy Away From Difficult Conversations As A Manager
"As managers of people, it is important we all have a New Year's Resolution to improve our work effectiveness. One thing I do—as most people do—is dread the looming difficult conversations that I know I will have to initiate. We all have to possess the courage to face these conversations as part of our obligation as managers."