The student organization partnered with the Japan Business Club for its annual fall trip
By Kara Sherrer
Every fall, the Global Business Association (GBA) works with another student organization to coordinate a trip during the week-long break between Mods I and II in mid-October. This year, the GBA collaborated with the Japan Business Club on a much-anticipated trip to Japan. While traveling, students went sightseeing, met alumni, and learned about Japanese history and culture. They share highlights from the trip below.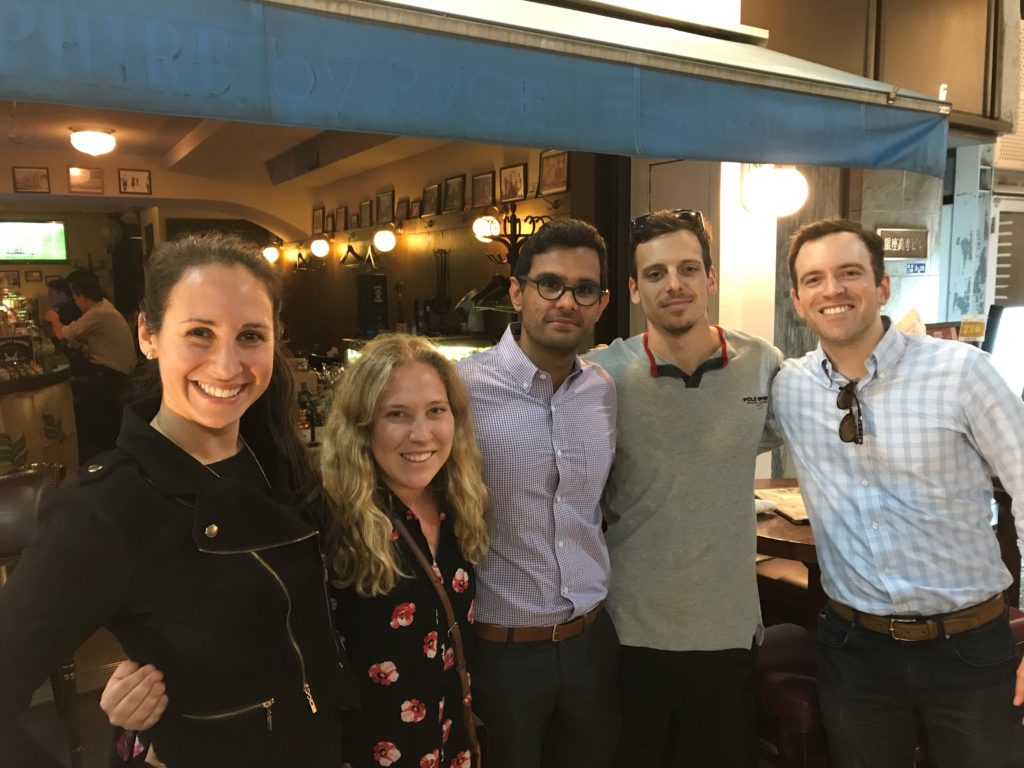 Our group was able to meet up with Owen alums Kartik Varma (MBA'17) and Bryan Arceneaux (MBA'13) in Tokyo. Kartik and Bryan shared what it was like living as expats in Japan and some of the unique aspects of doing business there. Our time in Tokyo also included visiting the futuristic man-made island of Odaiba, spending time at a Japanese Onsen (spa), and exploring the Imperial Palace gardens. —Alyson Brock (MBA'19)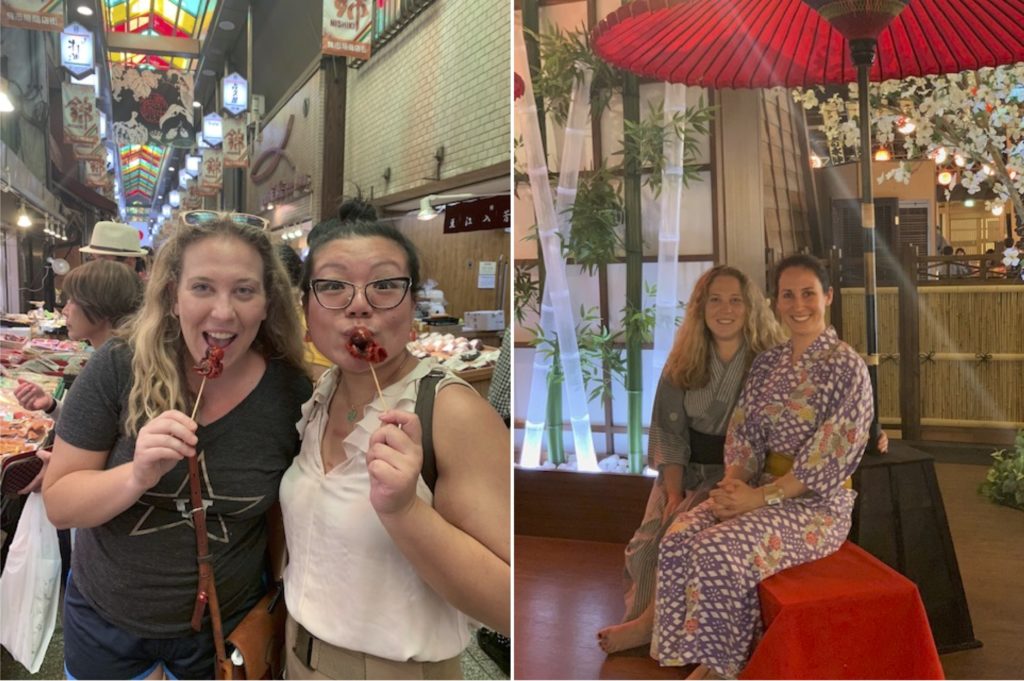 Japan was always top of my bucket list of places to see and our trip surpassed all of my expectations about the country. We visited multiple temples, explored the beautiful gardens — from the emperor's to the movie star's — dove into history at the Osaka Castle, and explored creativity at the MORI Building Digital Art Museum. The food was incredible and there were so many tastes to choose from, we often had four meals a day instead of three just to experience it all. However, I was most impressed by the people: their friendliness, their helpfulness, and their respect for their city. Owen alumni Kartik Varma and Bryan Arceneaux gave us a warm welcome and talked about their lives as expats in Japan. It was an incredible trip and I look forward to visiting again. —Carolyn Talaske (MBA'20)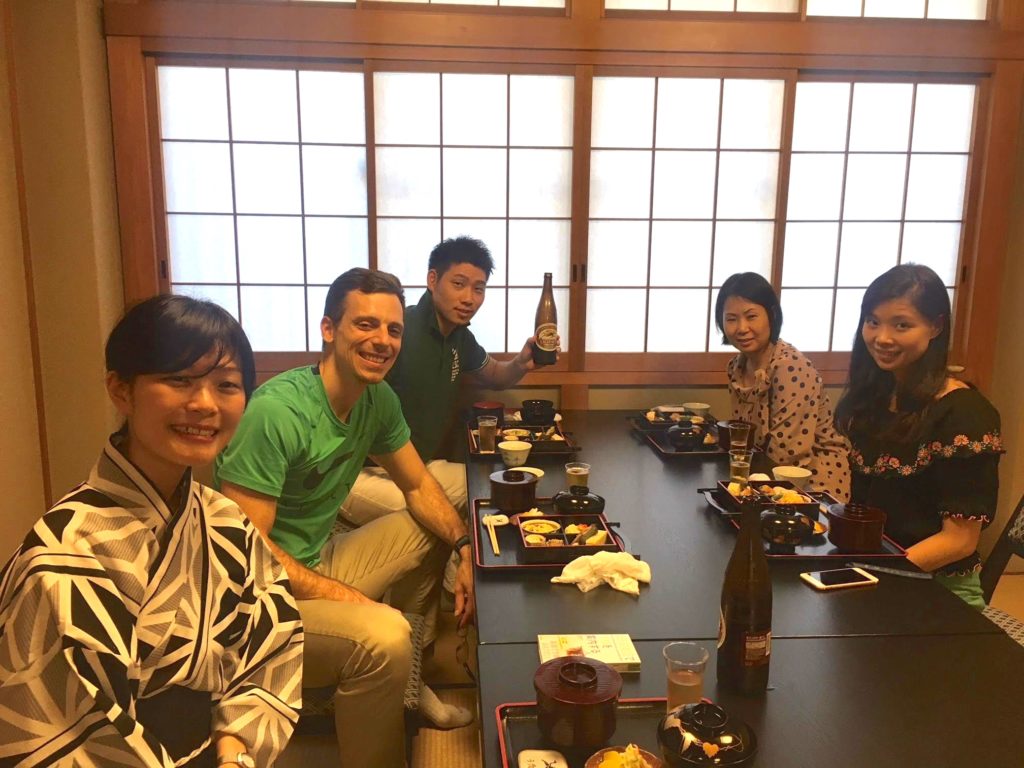 The recent trip to Japan was life changing. It is truly an amazing place with legendary food, an efficient way of life, and tremendously kind people. The Owen School's Japanese students were very helpful with trip planning. Ai Fujioka (MBA'19), who is an incredible person, connected me with her coworker, Saki, who lives in Kyoto. While I had just hoped she would be available for a cup of coffee to chat about her hometown, Saki planned a full day where we visited two beautiful temples, traced Kanji, and enjoyed a private traditional Kyoto lunch. The hospitality exhibited by Saki and her three friends was so inspiring. I'll remember these amazing people, this unique experience, and the nine days I spent in Japan for a long time to come. —Luc Ranallo (MBA'19)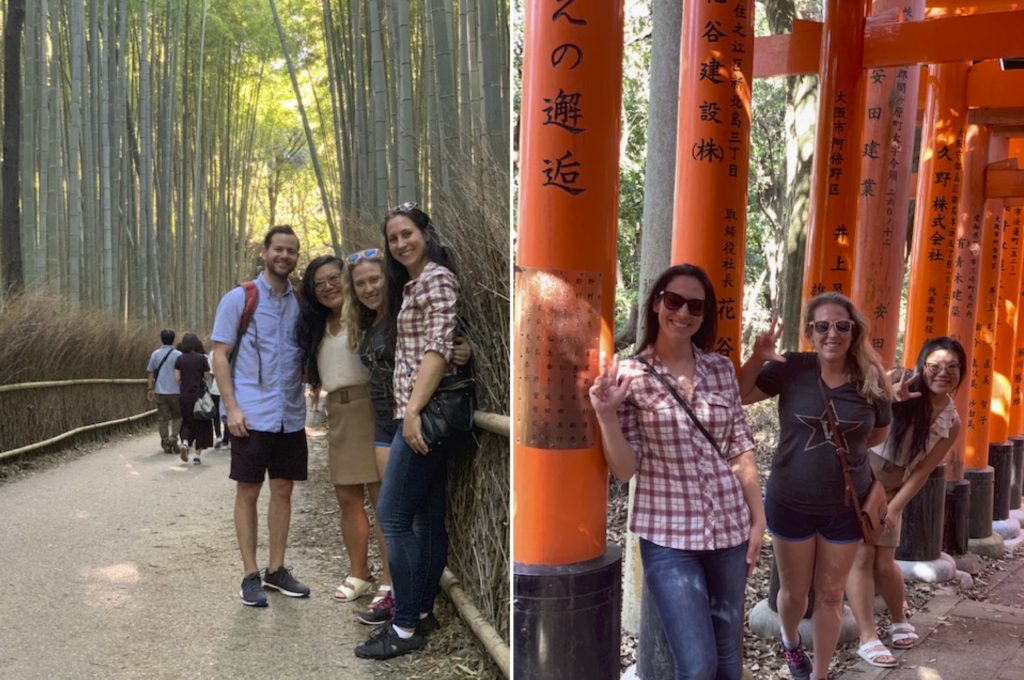 My trip to Japan greatly exceeded my expectations. I visited numerous temples, saw a ton of tourist attractions, and ate sushi at least once a day. I elected to stay in hostels during my trip, so not only did I save money, I also met some very interesting people. For example, Lisa was from Belgium and could speak four languages; she is living in Japan for three months while she studies Japanese. I also met Austin, a professional cyclist who resides in Denver, and Tayla, who grew up in Australia and just moved to Japan to continue her career at Apple. Luc and I also met an Osaka native named Sayaha who showed us around the city. She brought us to the local hot spots in Osaka where we sampled Takoyaki (octopus meal). Overall, the trip was amazing and I loved the Japanese culture. —Zach Ely (MBA'19)
Want to learn more about getting an MBA at Vanderbilt Business? Visit the program page or request more information.