Breaking down the jobs that Master of Marketing students recruit for on both the corporate and agency sides
By Kara Sherrer
As a general rule, students at business school are there to get a job, and Master of Marketing students are no different. However, marketing can be a tricky field to recruit for, as each company seems to have its own titles and requirements for marketing positions. We sat down with Megan Nichols, Associate Director of the Career Management Center, to get the scoop on what types of positions Vanderbilt Business Master of Marketing students have secured since graduating.
Corporate/Client Side
Some students opt to recruit for internal marketing roles within a company (also known as the client side). Depending on how big the company is, students may do marketing for the entire business, or be assigned to a particular brand or division. Larger companies may also have internal roles available for specific specialties, such as paid social media or digital media planning.
Master of Marketing students are attracted to the client side because they get to dive deep on a single business or brand, which often translates into a lot of responsibility early on, sometimes even right away. Some students are also really passionate about a particular industry, such as beauty or tech, and going straight to the corporate side allows them to follow their interests.
"When I think about the students who have gone straight to the client/brand side, they're getting their hands on stuff that is pretty exciting and impactful work," Nichols said. "They're getting to work on projects that you see in the store or hear about on the news, or a brand that they've grown up using as a direct consumer of that brand."
Sample titles: Marketing Coordinator, Marketing Analyst, Business Analyst
Sample industries: consumer packaged goods, beauty, pet care, financial services, telecommunications
Click on the cities below to explore where Master of Marketing graduates are working right now.
Agency Side
On the other hand, Master of Marketing students who are still exploring industries and/or marketing specialties often go to work at agencies. An agency role allows them to work on different clients, exposing them to a wide variety of industries and types of businesses very early on in their careers.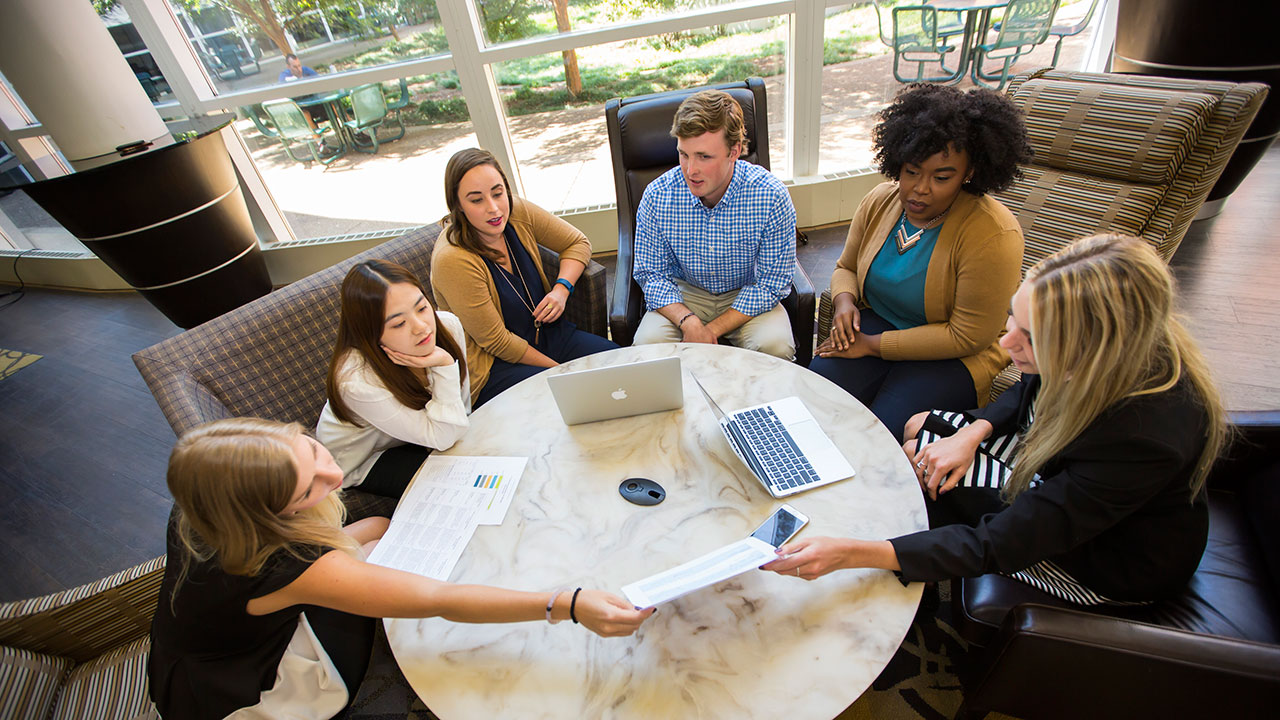 While some agencies do hire for specialist roles, most Master of Marketing students come in as a more generalist account executive, acting as a quarterback for each client team and project managing accounts. This experience allows them to get a taste of many different kinds of marketing work — account management, copywriting, social media, digital advertising, sometimes even graphic design — both through doing the work themselves and by observing others on the team.
"Another pathway…is going to do account executive work at an agency. I personally believe that the agency pathway is a great fit, because you're getting to work with a lot of different clients, and then eventually you can make the jump over to the client side," Nichols said.
Sample titles: Account Executive, Media Manager, Digital Marketing Manager
Sample specializations: social media, analytics, content marketing
Other
While less common than other options, each year a few students do pursue roles at consulting firms or leadership development programs. These paths allow graduates to learn about a lot of different functions, both marketing and beyond, before they choose to specialize. "On the consulting side, you're getting exposed to different functions… (and) you're getting a more generalized experience in a leadership development program, and then at some point you might make the decision to dive deeper into marketing," Nichols explained.
Want to know more about the Master of Marketing at Vanderbilt Business? Visit the program page or request more information.