Five more students from the Class of 2020 reflect on their MBA internships
By Kara Sherrer
This summer, Vanderbilt Business MBA students spent 10-12 weeks interning with nearly 100 companies all over the country. From finance to marketing, tech to healthcare, they gained hands-on experience in many different functions and industries. Today, five Class of 2020 share their thoughts on their MBA internships so far.
This is the second installment — check out the other post for five more reflections.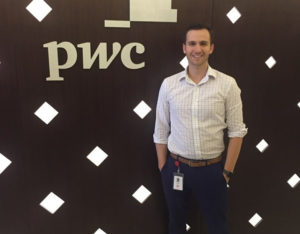 Drew Miller, Summer Senior Associate at PwC
"The people and the culture at PwC have been the best! While we work hard for our clients, we also know how to have a good time. The office is shut down the entire Fourth of July week, the company throws a special event to celebrate newly promoted employees, and there is an end of summer celebration for MBA interns in San Diego.
My client is currently in the process of selling a piece of its business. I'm helping the executive team gain insight to key areas of business entanglement, understand one-time costs associated with the deal, and ensure the new legal entity structure is operational on day-one. We are bringing value to the client by developing a strategy and a process to successfully separate their business."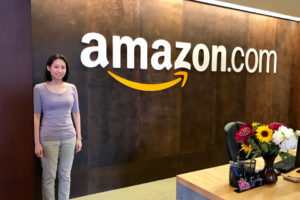 Eva Murray, Senior Product Management Intern at Amazon
"On September 14, e-commerce customers in the EU will be required to complete multi-factor authentication (MFA) for card payments. MFA adds more steps to the customer journey, leading to order abandonment and lost sales. My project is to launch a new payment method in France that's exempt from MFA. One of my deliverables was building an entitlement model to estimate the sales volume that my payment method will capture. Owen's Corporate Valuation class taught me the financial modeling skills that helped me translate my spreadsheet into a business case."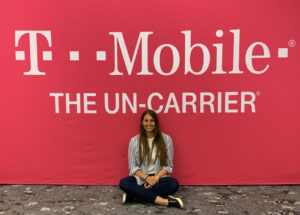 Liana Cornacchio, Leaders To Executives (L2E) Program Intern at T-Mobile
"My learnings from year one have proven extremely useful in the 'real world.' There have been a ton of instances so far where I've utilized skills I gained from my MBA, from manipulating data in Excel — shout out to Larry LeBlanc! — having the confidence to present to executives, or just being able to navigate diverse teams. And one of the best things Vanderbilt Business has given me is the relationships I made throughout year one: I'm also so grateful to have some Vanderbilt Business classmates in the L2E program with me.
Overall the most enjoyable part of my internship is the atmosphere and environment around HQ. Everyone here LOVES T-Mobile and is dedicated to the company's mission of being the innovative 'Un-Carrier' and providing the best customer service in the industry. This is also an awesome time to be at T-Mobile with the Sprint merger and nationwide 5G on the horizon. There are so many collaborative, cross-functional projects and no shortage of work or excitement for what's to come."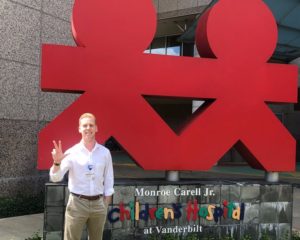 Joey Scheele, Project Leader Intern at Vanderbilt Children's Hospital
"My first project is determining the market share, utilization, and return on investment for Epilepsy Monitoring Units. The second is analyzing a proposed budget and creating a staffing model for our Patient Safety Team, who aim to help behavioral health patients. I have enjoyed getting to experience the provider space of healthcare. Coming into Owen as a career switcher, gaining firsthand exposure to a hospital as strong as Vanderbilt Children's Hospital has been invaluable. One of the coolest experiences to date was being part of the Command Center during the grand opening of part of the Children's Hospital expansion!"
Elizabeth Conn Harr, Summer Associate in the HealthService Leadership Program (HLP) at Cigna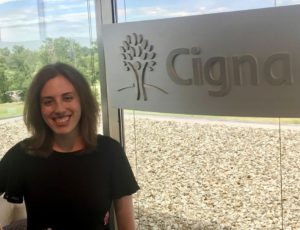 "This summer I identified best practices for value-based provider contracting and made recommendations on how to scale those practices across markets. I also used analytics on medical cost and quality to develop performance reports for Cigna's collaborative care provider partners.
During my internship, many of my year one experiences were helpful, but especially Professor Rangaraj Ramanujam's Managerial and Organizational Effectiveness class. Those skills helped me practice intentional networking, managing up and influencing across business units.
Overall, I very much enjoyed my time at Cigna. Cigna's corporate mission is about total health and well-being — body and mind — and that mission comes through in the company culture. The people I worked with are happy and engaged in their work and enjoy meaningful work-life balance. I also had fun exploring New England on the weekends."