The Owen School's namesake family continues its giving tradition while boosting the school's support of veterans.
By Lily Kane, Associate Director of Communications with Vanderbilt's Office of Development and Alumni Relations Communications.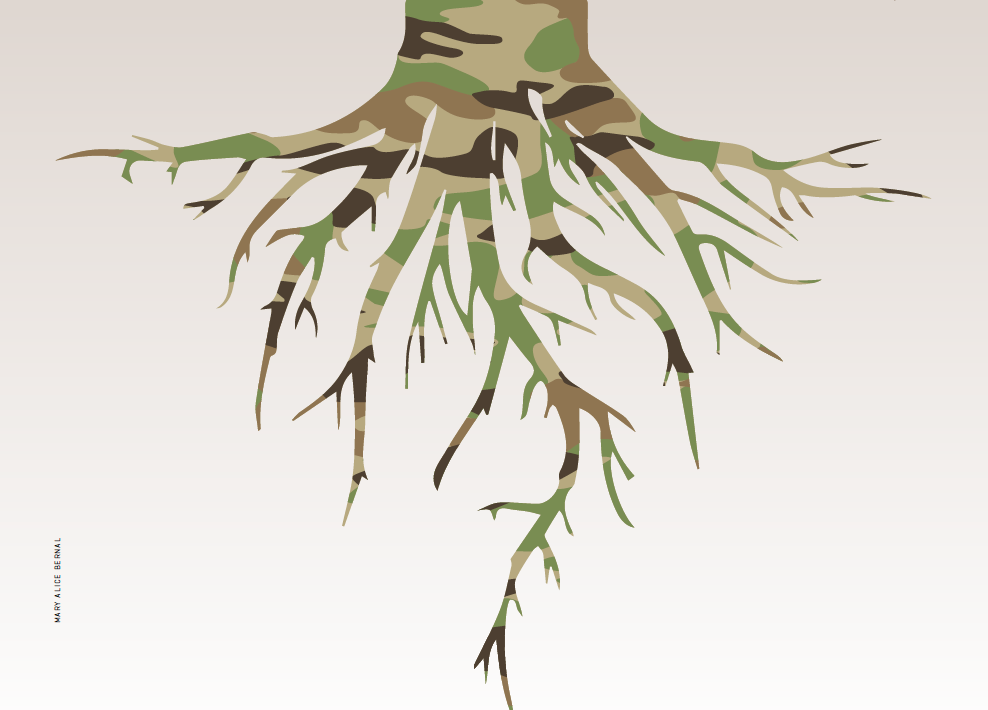 Even as the Owen community celebrates the school's 50th anniversary, the namesake family whose commitment provided foundational support for the original School of Management continues to make an impact.
A recently realized $1.75 million bequest from the estate of Mary Jane Swaney, BA'66, MA'69, and Charles Robb Swaney—nephew of the school's benefactors, Lulu and Ralph "Peck" Owen, '28—will provide scholarship support for Owen students in perpetuity. The gift establishes the Richard Carter Owen Scholarship, named for Robb Swaney's grandfather, father of Ralph Owen.
With a preference for military veterans, the Richard Carter Owen scholars will receive financial support for two years as they pursue an MBA. This new scholarship, along with the Bass Military Scholars program and the Taylor Force Scholarship for graduates of U.S. military academies, helps make Owen a premier destination for veterans' management education.
"For many years we have enthusiastically recruited veterans and active members of the United States Armed Forces to Owen because of their remarkable leadership, maturity, and deep-seated understanding that greatness is achieved by serving others beyond ourselves," says M. Eric Johnson, Ralph Owen Dean and Bruce D. Henderson Professor of Strategy. "This gift helps us expand our capacity to meet veterans' needs while leveraging their unique perspectives and worldview, which significantly enhances our learning community."
The Owen family tree has deep roots in Middle Tennessee, where they have been involved in business and agriculture since the turn of the 19th century. Neither Dick Owen, Richard Carter Owen Jr.'s son, nor Carter Franklin, his cousin and current CEO of the family's company, knew in advance that the gift was left in Owen's name and were touched by the gesture.
"The Owen family has always participated in the business world," says Franklin,
"and this gift will allow those who otherwise might not be able to attend Owen the chance to obtain a first-class education and hopefully go on to enjoy the fruits of a successful career."
The special consideration for veterans, Franklin adds, recognizes several generations of military service in their family, as well as on the late Mary Jane Swaney's side.
Mary Jane and Robb Swaney met in Georgia, where he studied architecture and, in the 1950s, briefly was the youngest registered architect in the state. In addition to Robb's family ties to Owen, the Swaneys also developed strong ties to Mary Jane's alma mater, Peabody College of education and human development. During their lifetimes the Swaneys supported Peabody with their engagement, expertise and philanthropy. Robb lent his skills as an architect to the design and construction of a toddler playground at the Susan Gray School.
As shared by the staff of the Vanderbilt Kennedy Center during a memorial after her death, Mary Jane was a warm and constant presence in, and benefactor of, the center's arts program, which provides workshops to encourage artistic expression in people who have developmental disabilities. In addition to their endowed scholarship at Owen, the Swaneys' planned giving also supports arts workshops through a collaboration between the Vanderbilt Kennedy Center and Metro Nashville Parks and Recreation.
For more information about the Richard Carter Owen Scholarship, contact Erik Kahill, associate dean of development and alumni relations for Owen, at (615) 343-4072, or erik.d.kahill@vanderbilt.edu.