This year, Accelerator adapted to the unusual times by going completely online for a one week course in business essentials
By Jong Eun Jung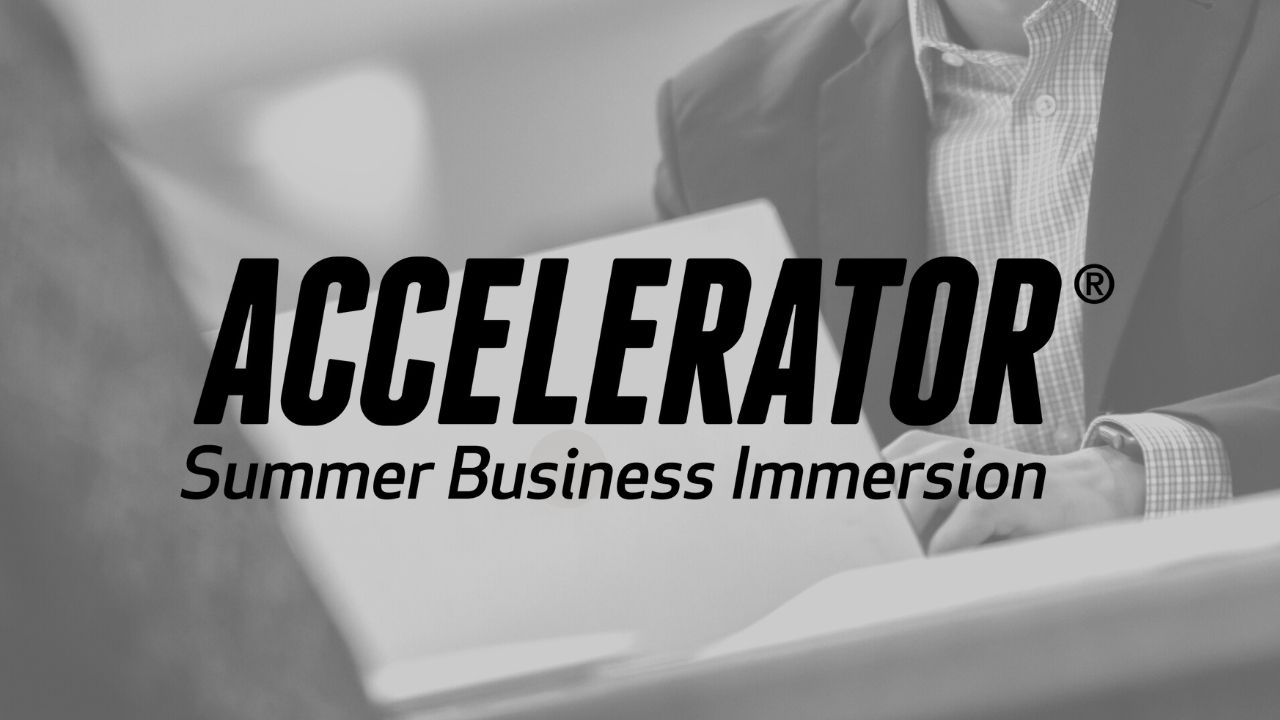 Accelerator® Summer Business Immersion at Vanderbilt is a program for college students and recent graduates from around the country that merges classroom learning and real-world consulting experience. While the course normally takes place on the Vanderbilt campus over the course of 4 weeks, due to the coronavirus pandemic, this year's summer program was held online and shortened from one month to one week in June. The new program is called Accelerator® Virtual Business Immersion.
"During Accelerator, students learn key business concepts and apply that knowledge to a real-world project," said Greg Harvey, the Director of Accelerator. "Students build their resumes, explore possible career paths, and expand their network. We were able to deliver a unique and rewarding experience in a virtual format that was still fun and engaging."
The virtual experience: The fact that the program was virtual did have some drawbacks, such as a lack of in-person human connection, but students say there were definite benefits to the virtual environment as well. For example, there was no need to travel, and groups could easily meet up on Zoom. "The upside is that you're able to meet whenever. So with my group, even though it wasn't a set time, you'll just be like, 'Hey, can you guys hop on now,' and we can all hop on, and we don't have to drive places. So I think that is a benefit of doing virtual communication," said Shannon Lytle (Davidson College, 2022), a participant in this year's Virtual Business Immersion. Students also had the opportunity to get to know their classmates, professors, coaches and mentors through a series of ice-breakers and virtual social events.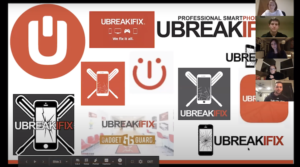 The project: At the beginning of the week, teams were tasked with designing strategies to increase walk-in revenues for UBREAKIFIX by Asurion, a company that repairs and supports electronic devices. Most teams brainstormed solutions to appeal to the "young and wireless" group, citing that this market held a lot of potential. The students also conducted extensive research and even created their own surveys to support their recommendations.
A variety of ideas emerged from the presentations. Many teams recommended UBREAKIFIX to strategically position their stores near colleges. They also suggested expanding UBREAKIFIX's van repair service to promote their brand and serve students at college campuses. Another popular idea was to improve the company's social media presence through strategies such as brand partnerships with well-known college student YouTubers. The teams came up with creative ideas to present their solutions, such as developing a story around an individual in their target population to make their recommendations more persuasive.
The judges from UBREAKIFIX were impressed with the students' solutions. "The caliber of students was impressive; they demonstrated creativity, unique insights on the repair market, and problem solving, which combined to deliver solutions with real potential. On top of that, the students confidently shared their ideas with polished presentations," said Emily O'Grady, Vice President of UBREAKIFIX.
The student feedback: The students said that the Virtual Business Immersion was a meaningful experience. Over the course of 7 days, they were able to broaden their business knowledge and develop valuable skills, such as presenting to clients.
"It's real-world applicable… you're going to do a real project and you'll learn how to work with people. I really would recommend this to any undergraduate student, even people like me who recently graduated. I really do think it'd be a great opportunity to learn and grow," said Accelerator student Malcolm Allen (Stanford University, 2017).
"(Accelerator) is open to everybody, not just business majors. And (for) someone like me — I go to a liberal arts school where you don't get that business background — I think it is super beneficial because you can learn so much that isn't offered at your school," added Lytle. "In the virtual (program), I learned a lot in a short amount of time and professors were really awesome."
Accelerator Virtual Business Immersion will be offered again this December. Program dates will be announced soon.