Dean's Scholar Neil Granberry Took His Opportunity to Start Small and Plans to Scale Up
By Lacie Blankenship
Neil Granberry, a first-year Vanderbilt MBA student and Dean's Scholar, recently began his journey as an entrepreneur by acquiring Nashville Bubble Ball, an equipment rental service catering to children 8 and up, teens, and young adults.
Nashville Bubble Ball provides "equipment that allows you to play full-contact soccer while being safe and protected, surrounded by a giant inflatable bubble," said Granberry. 
Bubble Ball doesn't stop at just soccer; games range from bubble football to tag, in addition to adaptations of other popular games with various levels of contact. 
Granberry credits his Dean's Scholar Award for helping him acquire the business. He said he "had saved money to pay for school and all of sudden, had an opportunity to do something else and put [his] money where [his] mouth was." 
With a background in engineering and project management at Toyota, Granberry decided to pursue his MBA at Vanderbilt after being inspired by friend Matthew Davis (MBA'19), with plans to set himself up "for the long-term goal of entrepreneurship through acquisition, small business operations, or private equity operations." 
Granberry had browsed online for businesses for sale in the past but never made a move to buy one. Not long after being named a Dean's Scholar, he found Nashville Bubble Ball on BizBuySell.com. He completed the acquisition as his tenure at Toyota was ending, completing the financial modeling, due diligence, and negotiation during his nights and weekends.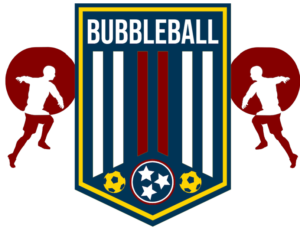 "I figured the best thing was to have this case study of running my own business, and then every day when I go to class, get a little bit better at it," said Granberry. 
Granberry considers himself "lucky" to have this opportunity to attend school and have Nashville Bubble Ball on the side. He encourages others to "start small and scale up in the future."
As for Nashville Bubble Ball, the business is thrilled to serve the local community through school and youth groups events, kids' parties, backyard celebrations, and corporate team-building. Nashville Bubble ball has also recently started marketing towards bachelor/bachelorette and 21st birthday parties for people visiting Nashville from out of town. 
The business is all about "bringing good clean fun to Nashville" and aims to make "every event fun, flexible, and easy."
On a final note, Nashville Bubble Ball is hiring, and Granberry would "love to hire Vanderbilt students." Granberry has set up the application process through the Vanderbilt Student Employment Portal as well as on NashvilleBubbleBall.com.