Catching up with Vanderbilt Master of Accountancy Alumna, Katherine Bareman from the Class of 2016
By Arial Starks
Vanderbilt Master of Accountancy (MAcc) graduates typically jump-start their careers in public accounting at one of the Big 4 accounting firms: PwC, Deloitte, Ernst & Young, and KPMG. Once alums have spent a few years working for the Big 4, they can take the transferable skills they gained while with the firms and work in a diverse range of professions. We caught up with Vanderbilt MAcc alumna Katherine Bareman (MAcc'16) to see where her career has taken her since leaving Owen. 
Jump-starting a New Career in Accounting
During her time in the Vanderbilt MAcc program, Bareman was recruited to intern at Deloitte. Following graduation, she worked at the firm full-time and spent the first few years of her career at Deloitte's New York City office. She initially worked as an Advisory Consultant, and then in her last year, she was promoted to Senior Consultant. Bareman says returning to Owen to recruit new students to the firm is one of her best memories. 
"It was such a special thing to be able to go back to Owen—I knew that the caliber of the students that I was meeting was really high," Bareman shared. "The level of interactions and preparation that we had at Owen when I was a student and then when I returned as a professional to recruit students for Deloitte was just high talent compared to other schools."
A Career Beyond the Big 4
While Bareman enjoyed her experience at Deloitte, she was looking to pivot her career in a different direction. In the summer of 2019, when Bareman sat for the Level 3 CFA Exam, she left Deloitte to work as an Associate at Anchorage Capital Group, L.L.C., a New York City-based Hedge Fund. During the roughly 3 years she worked there, she was promoted twice to Assistant Vice President and Vice President. 
"By the time I was back from sitting for the Level 3 (CFA Exam), I had received an offer from a hedge fund where I became the client," Bareman explained. "I felt like that type of move, from being client service to becoming the client on a valuation team inside a fund, was a good way to have a more guaranteed work-life balance and more insight as to how I would spend my time."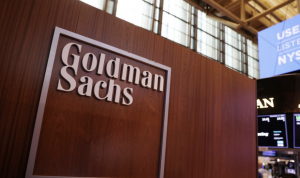 In March of 2022, another incredible career opportunity presented itself to Bareman. She was offered a Vice President position at Goldman Sachs, where she currently works. At this point in her career, a big part of her job is managing a team of valuation specialists and reviewing their work.
"A typical day for me might involve being in several meetings, trying to understand what's coming next for the funds that I oversee, and if there are any specific market needs for the quarter," Bareman shared. "For example, I work in private credit, so I would be looking at what the market looks like within private credit and how things have changed over the last several months. I also look at news about the market. My day usually involves quite a lot of time with my team where I review the work that they have done—they present it to me, and I give them feedback on the valuation work that they have completed."
Speaking the Language of Business
Bareman credits the modeling and valuation courses she took at Owen with equipping her with the knowledge and tools she needed to succeed in her current role. She says those courses and her experience at Goldman Sachs have given her a greater love for understanding the market and understanding accounting. 
"Accounting is such a special part of understanding business. The combination of historical information and future information is really fun to think about. It's interesting to consider how the market impacts the companies that you're valuing and then determining the different macro trends that are happening and their impact," Bareman said. "I think my favorite thing is just having an excuse and a reason to have a deep understanding of the market, and being able to apply that and help my team understand that is really exciting. I love working with younger people who are hungry for that kind of knowledge."
Bareman says if she had to do it all over again after knowing what she knows now, she would still choose the Vanderbilt MAcc program as her avenue into the world of accounting. 
"When I was evaluating whether I would make the commitment to come to Owen, you think, wow, this is a year, and for me in a place where I had never been before, and it's a fairly expensive investment, but the return on the time and money you spend is invaluable. I started my career already miles ahead of my peers. Because of my experience at Owen, people at work have trusted me sooner and it has helped me to see elevated success pretty early in my career."
Stay tuned for more in our Vanderbilt MAcc Alumni series.