By Nathaniel Luce
This article will update periodically with new information. Stay tuned for the latest from Vanderbilt's Owen Graduate School of Management.
June 16, 2020
Vanderbilt has announced a Return to Campus plan for fall 2020. To see what this means for the Vanderbilt Owen Graduate School of Management, read Dean Johnson's message to the Owen community.
June 15, 2020
What's the future of the gig economy post-pandemic, and how are its leaders addressing today's challenges? Brent Turner, COO of Rover.com and an Owen alumni (MBA'99) offer his thoughts in the latest installment of our COVID-19 Insights series.
May 27, 2020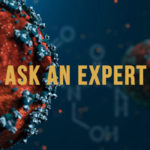 In the latest installment of Vanderbilt's "Ask an Expert" series, Associate Professor of Marketing Kelly Goldsmith discusses consumers acclimating to product scarcity during the COVID-19 pandemic. Watch it here.
Brownlee O. Currey, Jr., Professor of Management Tim Vogus joined Fox 17 Nashville on Monday to discuss the impact of health and social distancing guidelines on local businesses as they begin the reopening process. Watch it here.
May 20, 2020
Introducing COVID-19 Insights on Vanderbilt Business YouTube
Over the course of the summer, faculty, alumni, and other members of the Vanderbilt Business Community will be providing advice, insights, and information on the pandemic's impact on the business world, as well as tools for adapting to "the next normal."
Subscribe to our YouTube Channel to keep up with the latest insights.
May 18, 2020
What is the scale of the pandemic's impact on global supply chains, and how are manufacturers responding? Austin Na, Chairman and CEO of O-Net Technologies and an Owen alumni (MBA'95), offers answers to these questions and more in the first installment of COVID-19 Insights. Read the entire interview here. 
Virtual Maymester Brings Out Special Guests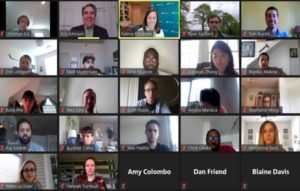 Dean Johnson's Strategy Execution course featured a guest appearance last week from Nasdaq CEO Adena Friedman (MBA'93). Previous guests include JLL Technology President Jon Stevens (MBA'95) and Delta CFO Paul Jacobson (MBA'97). This week, Dean Johnson's will be joined by Cindy Kent (MBA'99), Brookdale Executive Vice President and President, Senior Living.
The course is part of Owen's first-ever Maymester, a collection of for-credit and non-credit skills courses designed to provide ongoing education for current and graduating students. Courses touch on areas both traditional (strategy, leading change, finance) and technical (coding, data visualization, Python).
Executive Education Webinar Series Looks at Workforce Planning in the "Next Normal"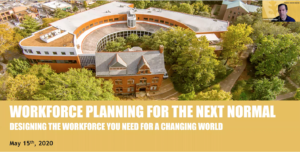 Adjunct Professor Dan George (MBA'14) and Vanderbilt Executive Education (in partnership with the Nashville Chamber of Commerce) hosted a webinar last Friday on the techniques needed to redesign and shift workforces for new business landscape. The webinar is part of a series of programming designed to help professionals navigate different aspects of the new business landscape.
The next installment in the series ­— "Technology Foresight: Predicting and Planning for the Future" ­— takes place on Tuesday, June 23, and features Vanderbilt Professor Andy Van Schaack (Peabody). Professor Bruce Barry will be leading a webinar entitled "PandETHICS" on Friday, July 24.
Watch "Workforce Planning for the Next Normal".
Students, Faculty, and Staff Celebrate 2020 Graduates with Virtual Celebration, Commemorative Webpage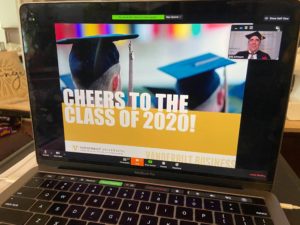 When Vanderbilt made the decision to postpone Commencement 2020 until the following spring, Vanderbilt's Owen Graduate School of Management quickly started development on an alternative, virtual celebration for this year's graduates, in conjunction with the University's efforts.
In a matter of two weeks, faculty, staff, and students were able to put together online programming to honor the graduating class, award prizes, and reflect on the past year (two years for the MBAs), which launched on and around the original commencement date of May 8.
To read more about the programming, click here.
To visit the Celebration 2020 website, click here.