Kelly Goldsmith, a Consumer Behavior Expert out of Vanderbilt Business, offers 3 tips to help shoppers save money as retailers bring on the bargains this holiday season
By Lacie Blankenship
Thanksgiving deals, Black Friday, and Cyber Monday are the unsung heroes of the holiday season, or at least they used to be. Gone are the days of shoppers gathering in masses, hoping to save money with doorbuster sales; since the pandemic, holiday promotions start earlier and last longer. The 2023 winter holiday season is no exception to this trend as retailers' desire to combat inflation-weary shoppers inspired "early Black Friday" deals starting soon after Labor Day promotions, and some retailers even promoted Black Friday in July.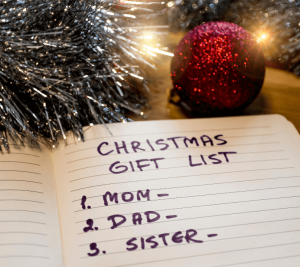 Amidst inflation trends, the National Retail Federation (NRF) forecasts holiday spending to reach record levels during November and December 2023. For those feeling the strain of the spiraling cost of living, the impending expenses of the holiday season might inspire feelings akin to the Grinch. Kelly Goldsmith, a Consumer Behavior Expert out of Vanderbilt Business, advises those trying to stay on track with their holiday shopping, spending, and spirit.
Make a list and check it twice. 
Amidst the allure of holiday promotional signs, festive jingles, and eye-catching promotional emails, consumers can get sidetracked from their original shopping goals. Creating a list of who to shop for and establishing a firm per-person budget is an effective strategy to reduce impulsive spending and unnecessary goods. 
"Just like Santa Claus, make a list of names, make a list of presents, make a budget for those gifts on that list, and then stick to it," says Goldsmith. 
Avoid temptation. 
Do you already know the perfect gift for someone on your list? Whether it's a subtle hint you picked up on months ago or a link to a wishlist, sometimes the ideal present is already on your radar.
Another way to save money and stay on target with holiday shopping is to avoid unnecessary exposure to retail environments. Skip the store and order online, and unsubscribing or deleting promotional emails are easy ways to circumvent excessive spending.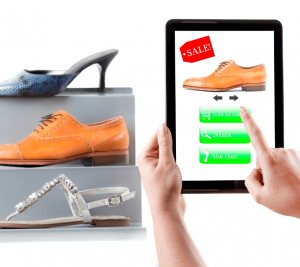 "It doesn't matter how good the deal may seem. If you don't need it, it's not a good deal," says Goldsmith. "You may just be there for the flatscreen, but they have a great deal on diapers… And the next thing you know, you're walking out to your car and don't even know what's in your cart."  
Some of the holiday deals gain extra attention because of their promoted scarcity. Retailers do this with items marked with a limit per person or stores that claim to have limited quantities of bargain items. These sales can encourage shoppers to buy in excess instead of helping them to save money.
"At a certain point, with the scarcity that is baked into holiday promotions, the thought process turns from 'I need to get this for my own sake,' to 'I need to get this, so other people don't," says Goldsmith. 
Do your homework. 
Holiday promotions are around every corner and all over the internet. With sales spread across months instead of limited to just a few days, there's no excuse not to shop around for the best price when you're ready to purchase. For those who prefer the tradition of shopping in-store, it's beneficial to be mindful of potential exclusive in-person discounts for students, teachers, and military personnel. Some retailers will also honor in-store price matches, so researching in advance can ensure the best deal! 
"There's a universe of possibilities with all the deals out there," says Goldsmith. "You can scan many stores and deal sites online in minutes. Right now, it's so easy to do just a little bit of work and find the best possible deal."