Accelerator®


Business Fellowship
for Student-Athletes
Accelerator® Business Fellowship for Student-Athletes is a two-week certificate program designed for student-athletes that combines instructional learning with hands-on consulting projects. Fellows are taught business fundamentals by world-class faculty at Vanderbilt's Owen Graduate School of Management, and apply that knowledge to devise business solutions for companies like American Airlines, Coca-Cola, FedEx, Wrigley, and Habitat for Humanity*.
*Previous partners of Accelerator. List of 2021 organizations subject to change.
The fellowship will transform the lives and careers of participants, equipping our nation's highest potential student-athlete leaders with the skills, network, and support needed to reach their full potential. Fellows are fully immersed in a transformational living-learning experience, taking foundational and advanced courses from renowned Vanderbilt faculty, learning directly from business executives, and applying new skills to real projects. On-campus living and rigorous scheduling fosters powerful, lifelong bonds with the cohort and individual teams of student-athletes across the nation, as fellows learn to leverage their strengths and foster professional and academic growth.
This unique program is the only advanced business immersion program in the country designed specifically for, and by, students-athletes. You will work alongside peers who share a common bond and fully appreciate the advantages and challenges of your distinctive collegiate experience. Life is all about building relationships- to be a fellow means joining an elite and supportive team tailormade for your ambitious goals. Once established in careers, fellows serve as mentors to the current class of student-athletes.
This program is designed to empower student-athletes who have shown exceptional academic and professional potential, possess strong personal drive and show an interest in pursuing a career in business or are undecided on a career path.
Interested individuals are welcome to reach out directly to Accelerator by filling our interest form here.
Participating schools are asked to submit a diverse pool of nominees.
We encourage you to apply as early as possible.
| | |
| --- | --- |
| Early Application Deadline | TBD |
| Round 1 Deadline | TBD |
| Final Deadline | TBD |
Participating athletic departments nominate students through the applicant portal found here. Schools should submit a diverse set of applicants. Registration* occurs on a rolling basis. For help navigating the nomination process, please contact Greg Harvey.
*Accelerator cannot guarantee availability.
The cost of the program is $10,000 per student. Thanks to generous support the reduced 2021 cost, per student, is:
Power 5 institutions: $7,500
Non-Power 5 institutions: $5,000
Sponsored by the participating institution, the 2021 program cost includes: 
Tuition and program materials
On-campus housing
All meals and nutrition
Access to fitness facility
Group transportation (if applicable)
Program fees are covered by partnering athletic departments at no expense to students, demonstrating the commitment of NCAA programs to academic and professional development of the next generation of leaders.
LODGING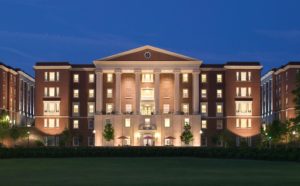 Fellows are immersed in a living-learning community, an experience proven to foster enhanced relationships and academic growth, and are housed together in double rooms at Vanderbilt's renowned Peabody campus in the Ingram Commons dormitory. Students are encouraged to arrive by the evening before the immersion begins. Check-in begins at 3:00 PM. Please contact us directly for questions on housing.
CHECK-IN
Orientation and check-in will start at 10:00 am on Sunday at Owen Graduate School of Management.
FITNESS AND NUTRITION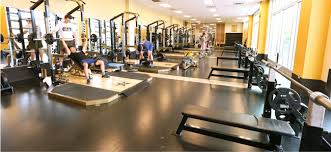 Dedicated workout time will be built into each day's schedule. All fellows will have access to Vanderbilt's Health and Recreation Center. Explore the facility here. We recognize the importance of nutrition and therefore Accelerator will provide excellent meals and nutritional snack options throughout the day, including smoothies and protein shake bar.
NASHVILLE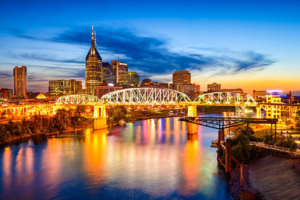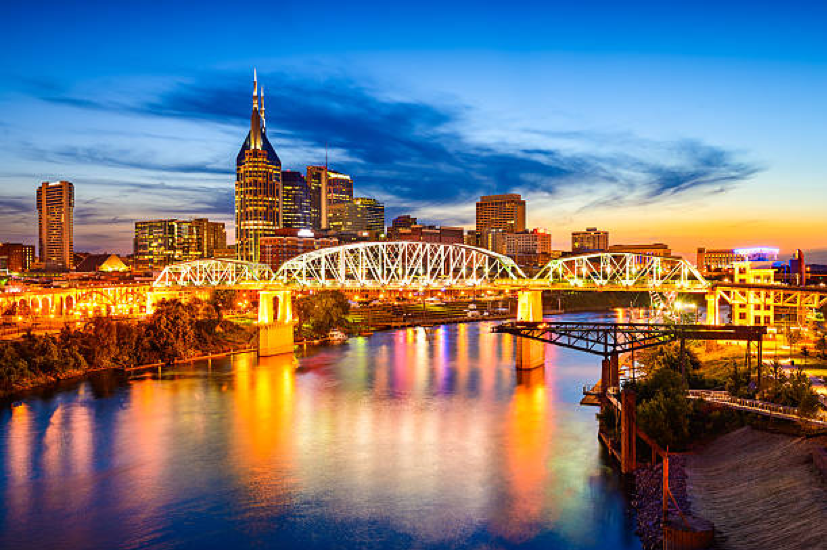 Spend two weeks in America's "it" city with your peers.
From restaurants to parks, students recommend their favorite things to do and places to visit in Nashville. From the big stage and bright lights of Broadway to the slightly more subdued atmosphere of Midtown, it's no secret that there's always something to do, see, or hear in Nashville. 
Accelerator® Business Fellowship for Student-Athletes was designed in consultation with Vanderbilt University's Athletics Compliance staff. Questions about the program's compliance with NCAA legislation may be directed toward Scott White (scott.white@vanderbilt.edu), Assistant Director for Compliance.
Fellows will be taught business fundamentals while being given the opportunity to apply that knowledge to devise business solutions for companies like Asurion and Starbucks*.
Asurion Project
Starbucks Project