We round up some of the most-read stories and biggest news announcements from the past year at Vanderbilt Business
As the year comes to a close, we looked back at 2018 and selected some of the most popular Owen news articles. From setting salary records to launching businesses, here's what happened during the last year: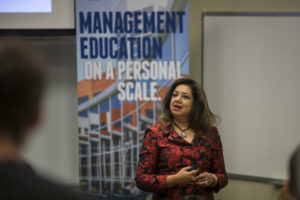 Seven Trends that Will Impact M&A Activity in 2018
Anu Aiyengar (MBA'99), head of the North American M&A group at JP Morgan Chase & Co., came to speak on campus this spring as part of the Distinguished Speaker Series (DSS). Read more here.
Remembering Gary Scudder and Tami Fassinger
This past year, the Owen community lost two beloved members: Professor Gary D. Scudder and Tami Fassinger, Chief Admissions and Recruiting Officer. We miss them both greatly and will remember the impact they had for years to come.
Meeting the Classes
Earlier in the fall, we welcomed the Class of 2020 for the MBA and Executive MBA programs, as well the Class of 2019 for the Master of Accountancy, Master of Management in Health Care, Master of Marketing, and Master of Science in Finance.
Launching New Bootcamps
Vanderbilt announced two new bootcamps this year. The first is a full-stack web development program for working professionals, which Vanderbilt is partnering with Trilogy Education to launch on January 15, 2019. The second is the Accelerator®-Finance Bootcamp, designed for undergraduates that are looking to explore finance careers.
MSF Class of 2018 Sets New Record for Highest Average Base Salary
Class of 2018 graduates from the Master of Science in Finance (MSF) program reported average base salary earnings of $71,530, a slight increase from last year's figure of $71,203 and the highest average base salary in the program's history. Check out more highlight from this year's employment report here.
Where Do MBAs Go Work in Healthcare?
Compared to other MBA programs, Vanderbilt Business funnels more graduates in the healthcare industry, so we took a deep dive into what healthcare roles are available for MBA grads now, how those will change in the future, and the recruiting strategies students use to land jobs. Read more here.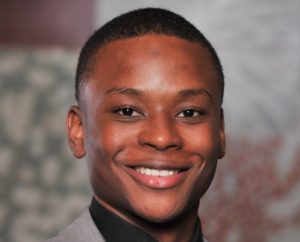 Master of Accountancy Alum Launches Financial Services Firm
Former college football player Reggie Ford (MAcc'14) founded Rosecrete Wealth Management after finding his way to business at Vanderbilt and a subsequent stint in public accounting. Read his story here.