Executive Edge Track


Capstone Strategy Project
"What sealed the deal was the analysis by the Vanderbilt team. They recommended Lexington as our top expansion priority, and we took their recommendations very seriously."

Will Newman, Proprietor, Edley's BBQ
Capstone Strategy Project Case Study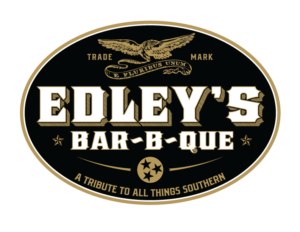 Will Newman envisioned his barbecue restaurant as "a tribute to all things Southern"—and to the hard work and unfailing hospitality of his grandfather, Edley Newman. In Nashville, its home base, Edley's has quickly grown to three locations. Where should they go next? For help with that question, they turned to Vanderbilt.
Project: Analyze opportunities for a fast-casual BBQ restaurant chain to expand beyond its Nashville locations through a regional franchising strategy
Client sponsor: Will Newman, Proprietor, Edley's BBQ
"Edley's has a fairly distinctive offering in the BBQ segment. We were interested in taking the franchise route to expand. But we also had a lot of questions to investigate, which made this an excellent project for the Owen team.
"Initially, they gathered a lot of information from us about our startup costs, financials for each location, our menu, and research on our customers. The team also did a lot of independent research at the Owen library and completed a number of different demographic studies. The process was about creating a framework and diving into our questions to deliver data-driven answers.
"There was a two-month period when we were communicating bi-weekly. The students would come to us with questions, and I'd make members of my team available to answer them. The team presented an interim project to capture discovery up to that point and test our assumptions.
"The core of the work involved an analysis of seven markets within a four- or five-hour drive from Nashville. The team analyzed these markets to identify which would be most attractive, based on everything from demographic factors to ROI for franchisees.
"Coincidentally, I had been approached by a developer about opening a location in Lexington, Kentucky. What sealed the deal was the analysis by the Vanderbilt team. They recommended Lexington as our top expansion priority, and we took their recommendations very seriously — we opened there in 2017.
"The team members were all extremely professional and eager to learn more about how they could be of service. It was a great project from beginning to end. Would we like to sponsor another project? Yeah, send 'em our way!"
See examples and learn about outcomes of other recent Capstone Strategy Projects.
Capstone Projects and
C-Teams
Hear directly from Executive MBA students on the value of the Capstone Strategy Project.
Hear directly from Executive MBA students on the value of the Capstone Strategy Project.