EMBA


EXCEPTIONAL
OUTCOMES
Immediate, Lasting ROI.
For You and Your Company.
Whether you choose the Executive Edge or Global Immersion MBA track, you'll benefit from a program design that enables you and your organization to reap benefits right away — and for the long term. Learn more about organizations that benefit from our students' business acumen.
Hear directly from Executive Edge Track MBA and Global Immersion Track MBA students who have recognized an immediate ROI during and after the program.
ROI for You
Apply what is learned on Saturday in your workplace the following Monday
Gain new confidence as you better understand the functional areas of your organization
Receive recognition from colleagues (and superiors) who notice a difference in your performance
Quite often, receive promotions and salary increases well before graduation
Build a diverse peer network that serves you throughout your career
ROI for Your Organization
Immediate solutions to pressing issues
An increase in the bottom line traceable to contributions of employees in the program
Greater bench strength

Long-term loyalty of prized employees
"I am in a lot of strategy and staff meetings where we look at financials and make business decisions. Now, I am better able to understand the financials and participate more in the decisions. The program has far exceeded my expectations."
Courtney Damon
Vanderbilt Executive MBA, 2014
"My boss told me that the board's decision (to promote me to president) was heavily impacted by my choice to get my MBA from Vanderbilt. Even in such a short time after I started the program, they had already seen improvement in the maturity and quality of my work."
Enderson Miranda
Vanderbilt Americas MBA, 2015
"I directly attribute my promotion to things I've learned at Vanderbilt. As a woman in a tech environment, that extra bit of confidence that you know as much as they do makes a huge difference during my day-to-day interactions with colleagues."
Adrianne Mayshar
Vanderbilt Executive MBA, 2016
"The Vanderbilt Executive MBA program is highly relevant. I experienced tremendous returns for my company, even after only one semester at Owen. I have decided that the program is not expensive, but engaging in business without it is."
Jeff Williams
Vanderbilt Executive MBA, 2011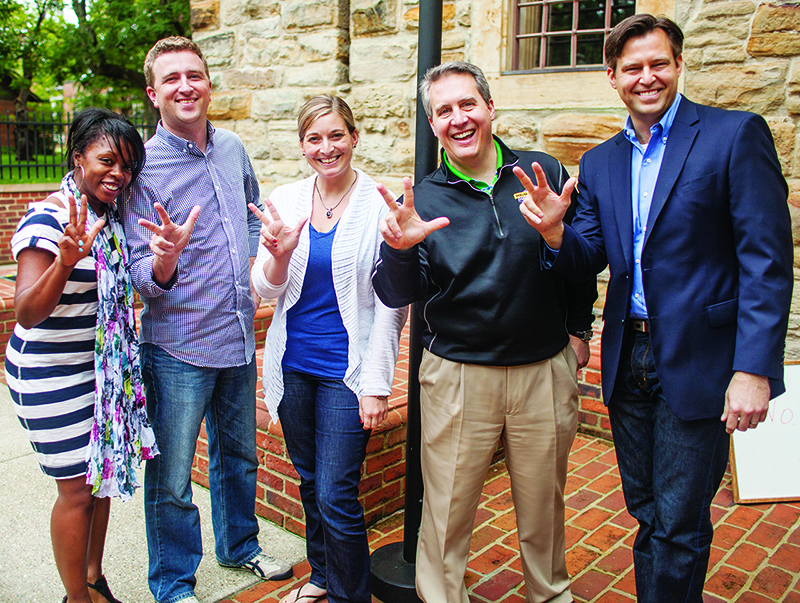 "The program prepared me to transfer to new functions by broadening my skills in areas where I had gaps and broadening my perspective in general. It also built confidence that I could take on tough, new challenges and succeed. The program was a good investment for my company and a great one for me."
Rahul Mehta
Vanderbilt Americas MBA, 2013
"I have had a return on investment. I was offered a new role – it was a level change of 3-4 steps. I know my contributions, confidence and initiative with starting the program signaled my enhanced abilities."
Jared Johnson
Vanderbilt Americas MBA, 2017
"The network has already paid off. Whether it's asking for advice on best practices, making business connections or gaining knowledge about a different industry, I now have a huge network of people to tap into that are willing to help."
Ruth Elliot
Vanderbilt Executive MBA, 2017
"Halfway through the program I received a significant promotion. Peers and supervisors commented that my value to the business increased dramatically – specifically my ability to operate cross-functionally within the organization and link separate parts of the business in order to deliver improved results."
John Terzo
Vanderbilt Executive MBA, 2017
By the numbers
On average, the number of years it takes Executive MBA graduates to earn back the financial investment of their degrees.
STUDENT STORIES

Discover what makes our students unique and why they chose Vanderbilt's Executive Edge Track MBA and Global Immersion Track MBA programs.