A Day in the Life
A Day in Mexico City with Reggie Crenshaw
Reggie Crenshaw
Vanderbilt Executive MBA
(Global) 2016
Principal, Crenshaw & Associates Consulting Group
Reggie Crenshaw chose the Global Immersion Track for several reasons. First, he believed that a deeper understanding of international business would help him better serve the clients of his consulting practice. Second, he reasoned it would be easier on his wife and family (he had a two-year-old boy at home) for him to be gone four times for a long week than for him to commute from Memphis to Nashville every other weekend.
Here's how Reggie describes the typical routine during his immersion experience in Mexico City.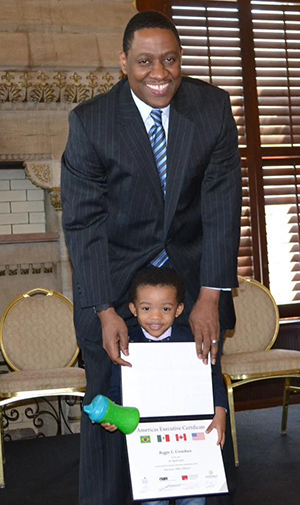 Early morning:
Trying to maintain my routine, I'm up at 5 AM to work out in the hotel gym. I find that I needed the workout due to the elevation. Even when you're just walking, you really feel the altitude here (7,300 feet above sea level).
Morning
We're in class from 8 AM until lunch at ITAM (Instituto Tecnologico Autonoma de Mexico – our partner school). The morning class is on international competitiveness, and the instructors here at our partner school are awesome. I can leverage what I learn in this course with my international clients, helping them forecast demand, develop pricing strategies, so they can do more internationally. We compress three months of learning into two weeks here. It's very powerful.
On several mornings we make site visits as part of our class time. We went to the Modelo brewery, where Corona beer is made – a very sophisticated operation. It gave us some good insights into their international competitiveness. We also visited the main bus terminal — it's like an airport in the U.S. in terms of size and organization – which gave us insights both into the business and culture of the country.
Lunch
The university here prides itself on their dining facilities. They have an unbelievable chef and cooking team. We have some wonderful, five-course meals and a taco truck, too.
Afternoon
Class until 5 PM. My other class here is on structuring and managing family businesses. That's appropriate for Mexico, where a lot of businesses (even a big, international company like Modelo) are privately owned. I'm keenly interested because a lot of my consulting clients are privately run organizations.
Mexico City is our third immersion, and the last one before our capstone projects are due. So sometimes during class sessions time is set aside for our C-team to work on our project, which involves developing a strategy for a major bottler to grow sales of their nutrition brand in the Americas.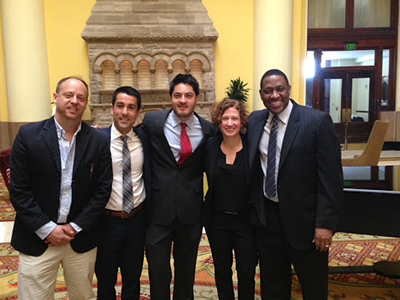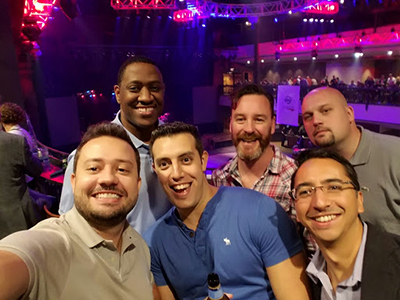 Evening
After class ends, our C-team sometimes meets from 5:30 to 7:30 PM. We get a lot of work done here in Mexico so there's less to do later.
Then we go to dinner. The first night, our entire cohort went to a top-of-the-line restaurant for authentic Mexican cuisine. On many other nights, we walk from out hotel across a pedestrian walkway across a busy highway to a huge mall where there must be 30 restaurants. I am really impressed by the mall and the sophisticated highway infrastructure, Uber, nightlife and awesome cultural experiences in Mexico City.
After dinner, sometimes a group of us — not just from our cross-cultural team but others, too — will go someplace and hang out for a while. It's a great way to take in the culture and meet the people, who are very friendly. We can't do that every night, because tomorrow is always a busy day.
Embracing different cultures helped me better understand the diverse markets where we studied.

.