DAY IN THE LIFE


Maria Jose
Maria Jose Rodriguez Gaitan
Vanderbilt MBA
"The best way to learn," says Maria Jose Rodriguez Gaitan, "is to get out of your comfort zone." She's been pushing that boundary for much of her life. In her native Ecuador, she joined a mountain-climbing club even though she's afraid of heights. She went to college in a foreign country. Being outside of her comfort zone, Maria says, was one of the things that attracted her to Vanderbilt. "There are a lot of opportunities to try new roles, to learn, to meet people from different backgrounds, so with this program I feel like I am getting a wider glimpse of the world." Here's how she describes one day from her first year.
5:55 am
Wake up and do yoga. I'm an early bird, and having some "me time" first thing in the morning helps me maintain my focus during the rest of the day.
9:00 am
I'm doing some research on cosmetics regulation in the U.S. for a meeting that I have tomorrow with my Israel Project team. We travelled to Israel during spring break to learn about innovation and startup culture, and now we're working on a consulting project with one of the companies we visited to help them enter the U.S. market.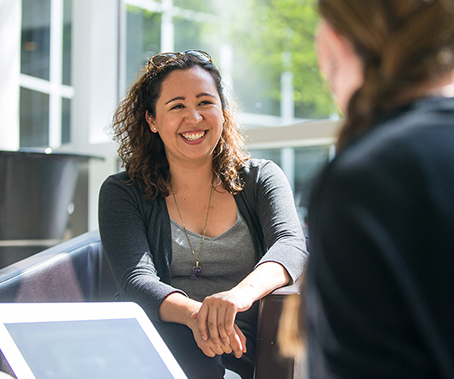 11:20 am
I'm meeting my Marketing Strategy Team. My team and I are in the middle of a simulation where we are running a car company, and today we have to decide whether to invest in developing an electric vehicle.
1:00 pm
The Career Management Center organized a lunch session to help international students prep for our internships this summer. I'm always amazed at all the resources we have here.
2:00 pm
In my Business in the World Economy class today, two Owen alumni are coming to talk about how macroeconomic trends impact their work.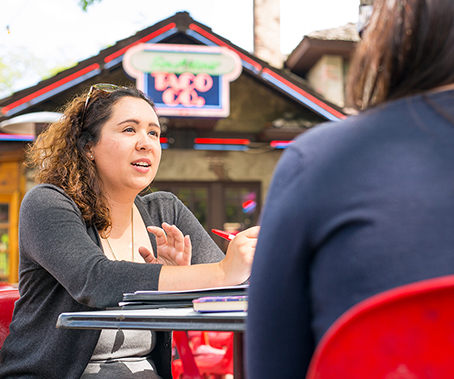 4:00 pm
I'm meeting a friend for coffee near school. We need to discuss logistics for our trip to Ecuador with the Global Business Association this summer.
5:30 pm
Back at the Owen lobby, I am meeting with the other members of the Global Business Association board. We had our big event, the Global Food Festival, last week, and now we need to plan our activities for next year.
7:30 pm
Dinner with a friend.
11:00 pm
I've finally finished my case write-up for Brand Management! It's time to get some sleep.