Tim Stafford
Vanderbilt Master of
Management in Health Care, 2013
Director of Operations,
Vanderbilt Kennedy Center
For the past 11 years, Tim has directed the operations of Vanderbilt's Kennedy Center, one of 14 developmental disability centers in the United States, which includes about 100 employees and 50 research assistants. "I considered business school a long time ago," he says, but his career took him in other directions. "Now that my kids have gone to college,
 I thought it's now or never," he says, so he pursued an MMHC. Here's how he describes a typical week in the program.
Thursday, 7 AM
As on most weekdays, 
I spend an hour studying before leaving home and arriving at work by 8:30AM.
Noon
At lunchtime, I like to take a walk through Vanderbilt's campus. It's a beautiful place and the strolls and fresh air help me relax, think and be ready for the rest of the day.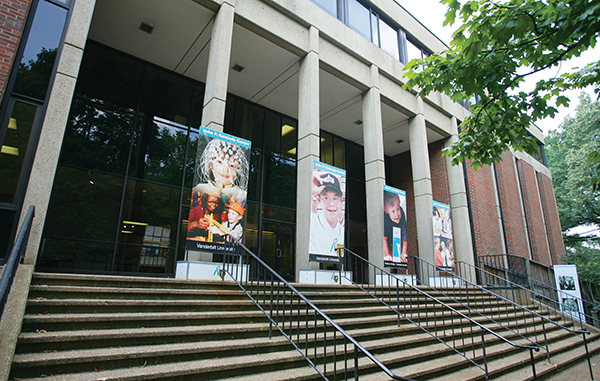 Thursday, PM
Class day. Some weeks, 
I meet with the members of our Capstone 
project team in the late afternoon. Class begins at 6, and we have dinner at Owen. It's the longest day of my week, but also rewarding.
Friday night
If it's an "Owen weekend" (once a month), I stay after work for evening classes. Thursday nights focus on business fundamentals. Weekends are about the business of health care and how theory meets reality. If it's a non- Owen Friday, my wife and I have a tradition of watching "Jeopardy" at 6. Then I enjoy working
out on my treadmill or riding my bike if the weather's nice.
Saturday
On Owen weekends,
the mornings involve visiting faculty members or guest speakers such as policy experts and key executives from major health care organizations. If it's not an Owen weekend, I'll work on a project for school or do some production work in my home recording studio.
Saturday night
Date night! My wife and I go out for dinner and music (3rd & Lindsley 
is a favorite spot), Sometimes we go to hear our son, who's also in a local band.
Sunday, PM
I'll spend some time 
in the afternoon and evening studying.
 Or if I'm caught up
on my schoolwork, 
I'll get a head start on the work week by reading and responding to emails.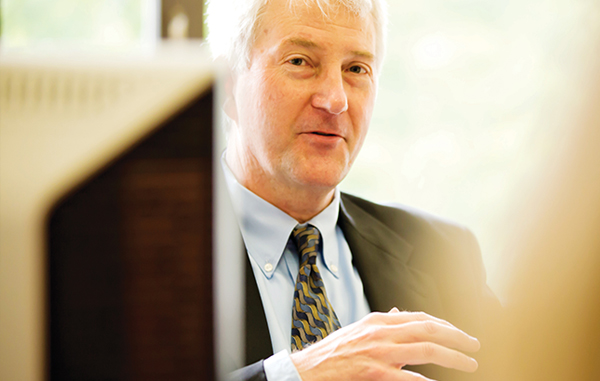 Monday, 4:30 PM
Capstone team meeting. We'll review our progress, discuss the next paper we're working on, or plan strategy. The five members of our team (they include 
a faculty member in hearing/speech;
 an administrator in women's health services; an administrator in a practice management project; and a nurse in 
a transplant center)
 are working with a local health services provider on partnership creation.
Monday, 6 PM
Supplemental sessions with our program's tutor help us enhance what we learn in class about business fundamentals. In particular, the Finance sessions are always jam-packed as we prepare for our major projects and exams.
Tuesday
Our Capstone team submits a paper every three weeks or so. The teams are designed
 so members have complementary experience and skills, and editing is one of my contributions. So for me, Tuesday is often editing night.